Five key skill sets of interim project specialists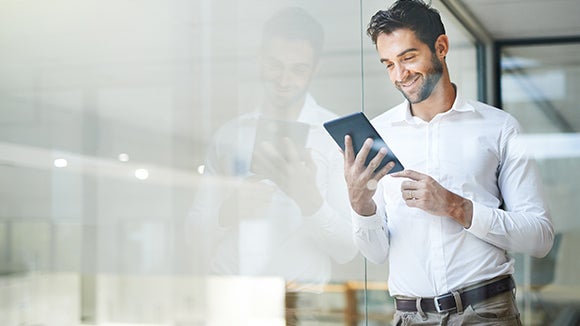 Project work by nature requires temporary structures, so taking on expert interim project specialist is an excellent solution for many companies implementing new projects.
Understanding the importance of hiring the best project management professionals and the advantages they can bring to your organisation is essential for gaining competitive advantage and competency. Here we review the key advantages short-term projects specialists can bring to a project.
Specific skill sets
Highly experienced project managers come with a wealth of knowledge and expertise, having worked in various organisations across multiple industries and sectors. With their varied background, their market knowledge goes beyond that of many permanent employees and can they can implement changes that will propel your organisation forward, encouraging growth and stability.
Project specialists are responsible for managing work through the specific application of knowledge, skills, tools and techniques developed over years of working in different organisational activities. Combining these experiences enables project specialists to add value by providing new view points and overcoming internal disputes to allow the company or department to grow.
Leadership
Effective project leadership can inspire, motivate and encourage others in the team. Bringing in external project specialists that know exactly how to motivate internal permanent staff can have lasting positive effects. This skill is developed from the exposure to various projects. For this reason, project managers can impact a business from day one, without the need of training or development, as many permanent staff members may need. Understanding the importance of hiring the best project management professionals and the advantages they can bring to your organisation is essential for gaining competitive advantage and competency.
Negotiating
Often, issues with implementing successful projects stem from internal conflict. A project manager's ability to resolve conflict and reach a win-win scenario for all parties involved is fundamentally important.
Having the ability to negotiate allows a project specialist to effectively manage the expectations of all company stakeholders and resolve internal company struggles. Many times interim project specialists are able to see the bigger picture and strategically negotiate conflicts because they do not have existing ties or biases within the business.
Quality & risk management
The ability to control the level of risk is a key quality of any project manager and is often the key reason for many organisations hiring short-term project specialists. They are most often given the more complex aspects of a project to ensure risk is avoided, and continuous evaluation is carried out throughout the implementation process.
The more advanced and experienced project specialists also understand the importance of running a project to a very high standard and achieving quality assurance of the end-product. Hiring a specialist who is an expert in both risk and quality control can offer better value and satisfaction to all company stakeholders.
Critical thinking
Decision making and strategic thinking is core for project specialists. Through practice and experience project managers can put forward the most logical solution to a problem thinking through potential outcomes and suggesting the most comprehensive end decision.
Strategic thinking drives growth, encourages innovation and minimises risk. Innovation and creativity can help solve problems in the projects environment, so when considering an interim project specialist, this should be at the forefront of the hiring managers mind.
When considering a project interim specialist, the key question that needs to be asked is, how can they really make a change? Project specialists with these specific skill sets can have huge strategic advantages and will encourage rapid business growth.
Learn more by reading our latest hiring advice articles or contact us today to arrange a meeting.