Information security market overview
Information security professionals are in increasingly high demand since the introduction of new GDPR regulations in 2018, with businesses seeking security professionals including data protection officers and security, governance and compliance analysts.
Businesses are identifying the significant value skilled security professionals add to a business, as they can deliver maximum business security as well as tool selection, risk assessment, monitoring compliance and threat hunting.
The Robert Walters information security team has specialist networks to find the best candidates in the market and to match them with the most suitable opportunities for the individual needs of the numerous successful businesses in the UK market that we have long-standing relationships with.
Contact us today for a confidential discussion about your career or hiring needs.
Areas of information secuity recruitment expertise:
Latest information security career advice
Darius Goodarzi, a specialist in information security and IT risk tells us about what it takes to become a CISO

Considering making the move into security? Follow five steps to make the transition.

Wayne Bennet, Senior Manager for IT and Technology Recruitment at Robert Walters, shares four steps junior cyber security professionals can take to prepare for a successful career in contracting.
Looking for your next interim opportunity? 
Contracting is an appealing prospect for technology professionals, giving you the opportunity to command lucrative day rates and gain experience across a wide range of businesses and systems.
Robert Walters Technology has dedicated experts with a wide array of experience in placing contract candidates, whether you are an experienced technology contractor looking for your next role, or a technology specialist looking to move into the interim world.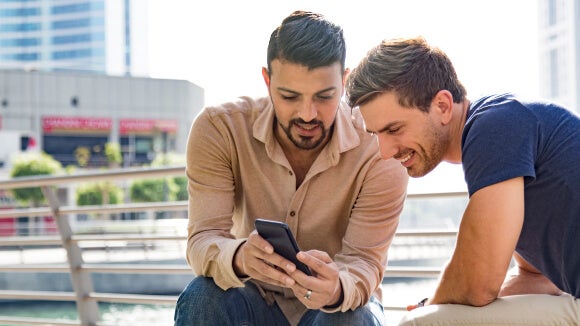 Refer a friend and be rewarded 
If you have a friend who is looking for a new job, why not be rewarded for recommending Robert Walters?

For every friend you refer that is placed in a job by Robert Walters, we will reward you with gift vouchers worth up to £200 that can be spent in up to 45 UK retailers such as Selfridges, Gap, M&S and John Lewis.
Visit our referral scheme website to find out more.
"Our Information Security recruitment division covers both contract and permanent hiring needs. Professionals specialising in information security can apply their skills to help organisations implement information security programmes in order to maintain the confidentiality, integrity and availability of their IT systems and business data. This is where we are able to help organisations recruit specialists who are able to build robust systems to mitigate risk/threats." 
Darius Goodarzi - Principal
For more information about the latest technology roles or to have a confidential conversation about your hiring needs contact our local teams.