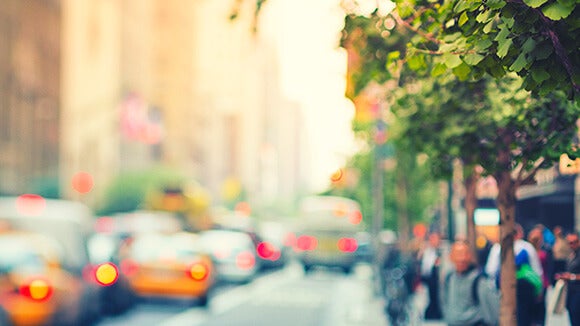 There are full packages available for the 2017 award category and drink sponsorships, which include a variety of perks, including access to the awards ceremony. For further details about these packages, please contact us directly.
Sponsorship of the West Midlands Finance Awards offers businesses unrivalled exposure to a very large audience before, during and after the event. The package allows sponsor companies to build and promote their brand within the region.
As the Midlands' finance market continues to see major growth, and the demand for talent outweighs supply, it is increasingly important for businesses to position themselves effectively. Sponsoring an award would allow companies to do just that!
If you are interested in becoming an award sponsor for the 2017 Awards please contact Stuart Wiggins at stuart.wiggins@robertwalters.com
2016 West Midlands Finance Awards Sponsors
GVA
Sponsors of the FD of the Year
GVA is a leading commercial property consultancy with 10 offices and 1,400 staff across the UK providing a wide range of services including property management consultancy, acquisitions and disposals, planning, rating, valuation, project management and building consultancy.
Within the Property Management Consultancy team, GVA has a specialist Property Management Accounts team based in Birmingham, Edinburgh and Glasgow. The team of over 130 process over £725m in rent and £62m in service charge annually.
Within the team there is also a dedicated Real Estate Management Accounts team who provide management and financial reporting for clients. Learn more about GVA here.
Unity Trust Bank
Sponsors of Business of the Year (Small/Medium)
Unity Trust Bank is committed to supporting small and medium sized organisations who share our philosophy to unite profit with social, economic and environmental impact.
With over 30 year's experience, we provide day-to-day banking and loans to various sectors such as co-operatives, voluntary and community organisations and charities.

We seek to put positive change at the heart of everything we do. Balancing financial sustainability with our social mission increased our lending in 2015 by 56% which in turn created 502 bed spaces and 3,773 jobs.
Veolia
Sponsor of Training Body of the Year
Veolia works in communities across the UK every day, providing a wide range of services to help our customers reduce waste and become more resource efficient.
At Veolia, we are committed to helping customers gain value by supporting a circular economy where materials are reused and remanufactured as standard, products are designed to last longer and sustainability is an integral part of our lives.
We're making a fundamental shift in our business model from service supplier to resource producer by manufacturing green products and energy to meet our customers' environmental challenges, in order to offer a fully integrated resourcing solution.
Ovivo
Sponsor of Business of the Year (Large)
Ovivo is a global provider of equipment, technology and systems producing the purest water and treating the most challenging wastewater in the industry. Ovivo is a powerful global brand with renowned trademarks, possessing more than 150 years of expertise and references in water treatment, supported by its proprietary products, advanced technologies and extensive system integration know-how.
Ovivo operates an integrated global platform in over 15 countries, including a strong presence in the UK, with more than 800 dedicated employees that are worldwide experts in water treatment. The main markets for Ovivo are Municipal, Power Generation, Oil & Gas, Semiconductors and Metals. Learn more about Ovivo here.
Located at the Innovation Birmingham Campus, Synapse was formed in 2012 by a British team of highly experienced Silicon Valley veterans with extensive knowledge of sophisticated data management solutions.
Our solution, Cloud CFO, is specifically aimed at group companies and automates the month-end close inclusive of consolidation, financial reporting, budgeting and forecasting.
Cloud CFO was created to let the finance team continue using their spreadsheets: enjoying the benefits whilst eliminating the downside costs and risks. The team are connected to the Synapse Cloud which solves the data quality and risk problems, automates the process of cutting and pasting data and allows everyone to see one version of the truth. Synapse customers include a global Swedish retailer, a leading UK Bank and a British manufacturing group.