Why networking is so important for accountants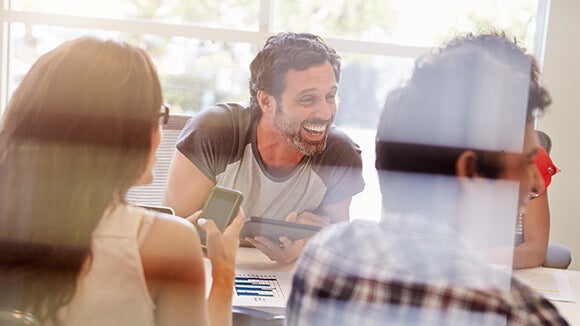 In today's competitive business environment, accounting professionals need to demonstrate they bring more to an organisation than just their qualifications and technical skills. 
The accountancy function is now expected to take a proactive position within the company, partnering with stakeholders to develop best practice and improve its commercial proposition.
"Networking is one of the best ways for accountancy professionals to stay up to date with changing professional standards and trends," said Richard Boyd, Associate Director at Robert Walters.
"Networking will also improve your profile within the organisation, and help you to partner more effectively with other parts of the business."
The easiest way to start is through regular networking. The more people you connect with and the more they know about you and what you do, the easier it will be to foster good working relationships and expand your professional development. While it may be intimidating at first, these three simple tips can help you get noticed, now.
1. Start with your colleagues and key stakeholders at work
Think about how you fit into your organisation - what you do, the scope of your role and where your work will bring you into contact with other parts of the business. Consider:
who do I work with most?
which other teams/ individuals would I get value out of working with?
who do I not know much about?
Reaching out to these people through team building exercises, charity days, corporate sporting groups and team drinks are all easy ways to get to know your colleagues; the more you make yourself involved, the easier it will become.
Networking is one of the best ways for accountancy professionals to stay up to date with changing professional standards and trends.
2. Join formal networking groups 
There are a huge range of professional associations and bodies which hold conferences, seminars and other events that you can attend.
Meeting accountancy professionals from outside your organisation can be a fantastic way to stay abreast of trends and meet key influencers within the field.
Trade magazines and professional organisations are often a great place to start as they tend to run events on a regular basis throughout the year. Making contact with your graduate or alumni groups is also a great way to stay connected to the greater industry. 
3. Consider networking as an investment
With networking, the more time and effort you invest, the better your return. And, if it's tricky to begin with, remember that other people are there for the same reason.
Some of the most important opportunities can present themselves at unexpected times, and the more you open yourself to professional exchanges, the more you will find opportunities for career advancement.
See the accountancy opportunities available to you by accessing our job search page.
Or, find out how much you're worth using the Robert Walters Salary Survey.