Creating a positive working environment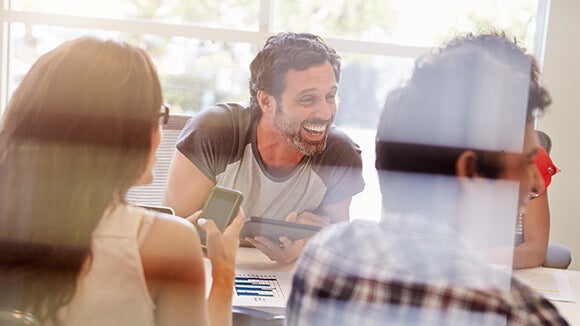 When professionals look to move into a new role, they will often look at the way a business takes ownership in creating a positive working environment and what policies and initiatives are in play to enhance the working experience.
Creating a positive working environment will build a team were collaboration with colleagues is likely to happen and better ideas are formed.
It is vital to take the initiative in building a social, inclusive and creative company culture, where your smaller size will help you to create a cohesive and cooperative team.
How do you do this?
When competing with larger organisations to attract the best professionals, promote your positive working environment in the following ways.
Invest in well-being schemes to enhance health and work satisfaction (e.g. gym memberships, private health care)
Enter awards for positive workplace policies – 62% of candidates say they want to work for an award-winning company
Use social media to promote your workplace policies and culture – 53% of professionals say that online reviews influence their decision when selecting an employer
Doing the above demonstrates that your business is an exceptional place to work and gives you the edge over competition through implementing innovative techniques.
Even as a small or medium-sized business, it is still possible to achieve high profile recognition in your industry against larger competitors with bigger budgets.
To find out more on creating a positive working environment, request a copy of the Robert Walters Guide to Recruitment for Small and Medium Businesses