Planning your recruitment strategy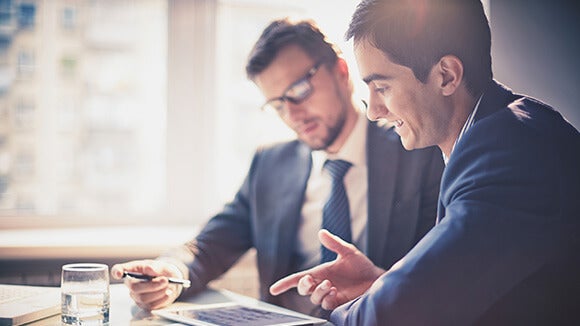 A successful recruitment strategy needs to strike a balance between being time-efficient and rigorous enough to ensure that you find someone who is the right fit for your organisation.
Lengthy hiring processes have become a norm for larger companies. In this respect, small and medium sized businesses can give themselves an advantage by bringing in shorter hiring and interview processes than their larger, less agile competitors.
This is likely to be popular with professionals, especially for those currently working who may find it difficult to get time off work to participate in multiple interviews as part of a lengthy recruitment process.
The flexibility around recruitment that comes with being a smaller organisation can help you to recruit the best professionals over less agile competitors, securing top talent by acting quickly to make a job offer.
How do you set appropriate timescales?
According to our latest research, the gap between someone applying for a role and starting work can be as long as several weeks for contractors or sometimes even months for permanent staff.
There are a few key things you can do to create a smooth, timely hiring process while retaining the best professionals. These include:
Identify essential and desirable stages in your process
Ensure consistent processes
Determine ideal start date
Agree policy for accelerating time-to-hire
Compare your current time-to-hire to industry standard
Having a policy in place for following up promptly with applicants will ensure that you avoid damaging your reputation among candidates who are rejected for the role and that you do not miss out on candidates by having a very lengthy interview process and leaving an excessively long delay between the interview and making an offer.
To find out more on how to plan your recruitment strategy, request a copy of the Robert Walters Guide to Recruitment for Small and Medium Businesses