Professionals in the South West are the most unsatisfied with their employer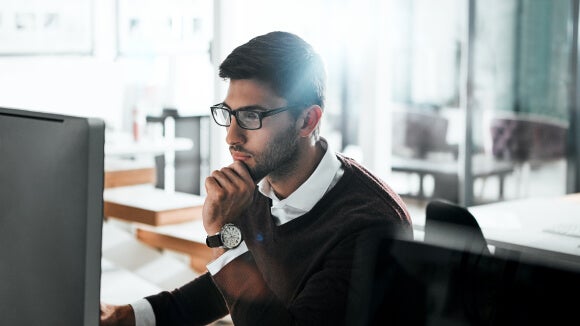 Almost half (41%) of professionals in the South West claim that their expectations are not being met by their current employer.
This compares with just a quarter of employees in London (26%), North East (27%), East Midlands (27%), and a third of employees in Yorkshire & Humber (32%), and the North West (34%) who claim employers are falling short of expectations.
This coincides with employees in the South West being one of the least loyal, with over half (51%) having bean with their current employer for less that one year. Scotland has the most loyal workforce, with 38% of professionals remaining at their current employer for over three years.
However, employees seem to be happy with the living arrangements in the South West with less than a fifth (17%) stating that they would relocate to another region for a better lifestyle.
This contrasts with a large proportion of professionals from the rest of the country who would relocate for a better lifestyle - Wales (80%), Yorkshire & Humber (50%), North West (42%), Scotland (38%), The Midlands (38%), and London (36%).
The findings come from a new report from leading recruiter Robert Walters and job board CV-Library on meeting candidate demands through the job offer.
Professionals in the South West stated the work-life balance (56%), a competitive salary (48%), location – being close to home or a city (47%), clear development & progression (44%), flexible working hours (43%), and being valued (29%) as the most important factors when looking at a new job opportunity.
Interestingly, over a third of professionals in the South West (39%) would be open to switching to a contract, interim or temporary position – citing more flexibility (26%), increase in pay (22%), and the opportunity to learn new skills (21%) as the key reason for this.
Chris Hickey, UK CEO at Robert Walters said: "It's a competitive environment for recruiting talent, with hiring managers having to contend with a UK-wide candidate shortage.
"As such, it will be crucial now more than ever that companies work hard to improve their workplace environment and bulk-up the job offering in order to attract the best candidates – and central to this is tapping into what makes employees within the region tick."
For more information download the whitepaper here.