Over three quarters of employees claim it is 'uncomfortable' to talk about mental health in their workplace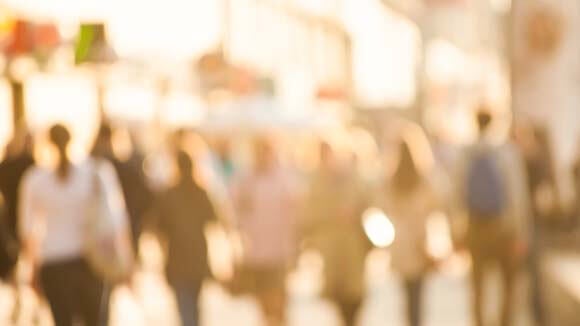 76% of professionals believe people at their place of work would be uncomfortable discussing mental health – citing anxiety of how they might be perceived by co-workers (82%), concerns over harm to career prospects (78%), embarrassment (76%), and fears they would not be trusted with more responsibility ((69%) as the key barriers.

Less than a quarter (23%) 'strongly agree' that attitudes towards mental health in the workplace have changed in recent years.
The results come from a Robert Walters whitepaper ahead of Blue Monday (21 January) –commonly cited as the most 'depressing' day of the year where people feel at their 'lowest.'
Almost 80% of employees claim that management simply 'making clear that mental health is a priority' would be a highly effective strategy in removing the barrier to talk. However only a third (36%) of management feel that this approach would be necessary or effective.
According to the research, only half of UK employers have a mental health policy in place, despite the fact that 97% of professionals believe their employer has a responsibility to support the mental health and wellbeing of staff.
Chris Hickey, UK CEO at recruitment consultancy Robert Walters, states:
"In our own industry we have seen a shift in professionals (88%) wanting to know more about a prospective employers approach towards mental health and wellbeing. However many employees (64%) are finding this information difficult to come by, not helped by the fact that just 3% of companies mention their mental wellbeing strategies in job adverts.
"As a result, more and more professionals (42%) are resorting to using employer review sites to find out about an organisations mental health policy."
Only 17% of employers currently have a partnership in place with an external (mental health or wellbeing) organisation, despite most companies (89%) recognising the benefits it would bring. Added to this, only 18% of general staff – outside of HR – receive mental health training.
Chris Hickey states: "Just 6% of hiring managers specifically recruit staff with expertise in mental health, and of these less then 10% feel that their skills are being used as effectively as possible.
"In addition to reviewing the recruitment process in order to seek professionals with specific skills and experience of dealing with mental health barriers in the workplace , employers should review their current workforce to identify staff who already possess expertise in the field and help to train them up."
Download the whitepaper here: The important of mental health strategies in attracting top talent.