Why use an executive search firm?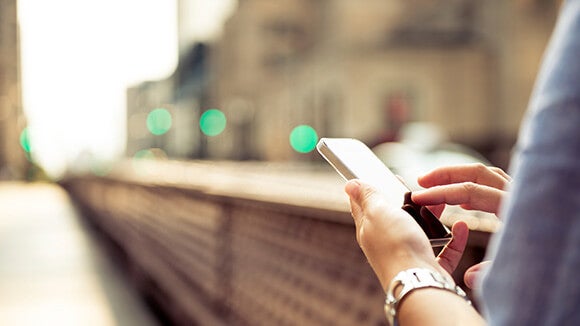 Andrew Linger explains the benefits of using search firms for employers looking to hire senior professionals.
Higher stakes for senior hires
When firms hire critical senior-level appointments, the stakes are high. The basic salaries on offer for these roles are normally in excess of £100,000 and employers will be looking for a candidate who meets all requirements in terms of their experience, is the right fit for the position (and organisation) and will commit to the company for a significant period of time. For the employer, finding the right person is absolutely key as he or she will be integral to overall organisational success. The selection process therefore has to be extremely rigorous.
Specialist hiring strategies
Executive search firms specialise in hiring senior professionals and therefore are used to dealing with all the issues that typically arise from recruiting at this level. For example, there is normally only a limited candidate pool to choose from because these professionals are often treated well by their existing employers and very rarely put themselves on the market. It is therefore very difficult for businesses to find these types of professionals, which is why many use executive search firms to do it for them.
Retainers show commitment
All executive search firms implement a retainer - essentially a proportion of the total expected fee up front (this does not make the cost of the service any more expensive overall). The purpose of the retainer is to represent a business's commitment to the search firm for the extensive time and effort it will invest in the project (an average retainer search takes between 150-200 man-hours compared to 20-30 hours for a standard contingency recruitment process).
While never being a guarantee of success, this time allows the recruiter to cover a larger proportion of the entire marketplace and consider a substantial number of qualified candidates. A recruiter needs a client's committed support to justify that kind of effort.
What do executive search firms do differently?
But what will search firms be doing in this time? At the start of the process, they will have more time to get to know you as a business and exactly what you are looking for from your new recruit. This will obviously be of great benefit during the recruitment process and allows them to tailor the process to the organisation, maximising the chances of identifying candidates possessing the skills, experience and personality you are looking for.
For the employer, finding the right person is absolutely key as he or she will be integral to overall organisational success. The selection process therefore has to be extremely rigorous.
The subsequent search often incorporates a variety of techniques. At Robert Walters, our approach involves developing a bespoke recruitment plan dependent on our client's requirements and timeframe, consisting of multiple approach sourcing, pre-selection and assessment.  
A strategic approach
We use a three-tiered integrated approach that involves confidential networking and research, a global database search and, if appropriate, advertising (which can be named or anonymous depending on the client's preference).
We then thoroughly vet candidates by structured interview to ensure they are interested, available, committed to, and fully briefed on the opportunity, as well as possessing the necessary skills, experience and attributes. This means that not only will the most suitable candidates be forwarded for interview, but also those who actually really want the role on offer.
The interview process
We will typically interview between 15 and 20 candidates before narrowing these down into a shortlist of five or six. This shortlist is submitted with full details of each applicant's relevant experience, their strengths and – if any – weaknesses. Critically, we will also outline exactly what each individual is looking for from the position, preventing potential for any mismatches of expectation.
During the recruitment process, we feedback to both the client and candidate after each interview. This enables questions or concerns on either side to be addressed and therefore ensures that momentum is maintained throughout the process. Once a job offer is made, we can play a full and thorough part in the salary negotiations having already provided guidance on expectations to both sides at the outset. Due to our day-to-day conversations with senior executives and our clients, we have an accurate understanding of an executive's worth.
The benefits
The main benefits of using a search firm are therefore numerous. The techniques detailed – along with the search firm's highly-specialised experience – ensure that clients will find the best person available for the senior vacancy they are looking to fill.
Benchmark your team's salaries with the Robert Walters Salary Survey.