IR35: your questions answered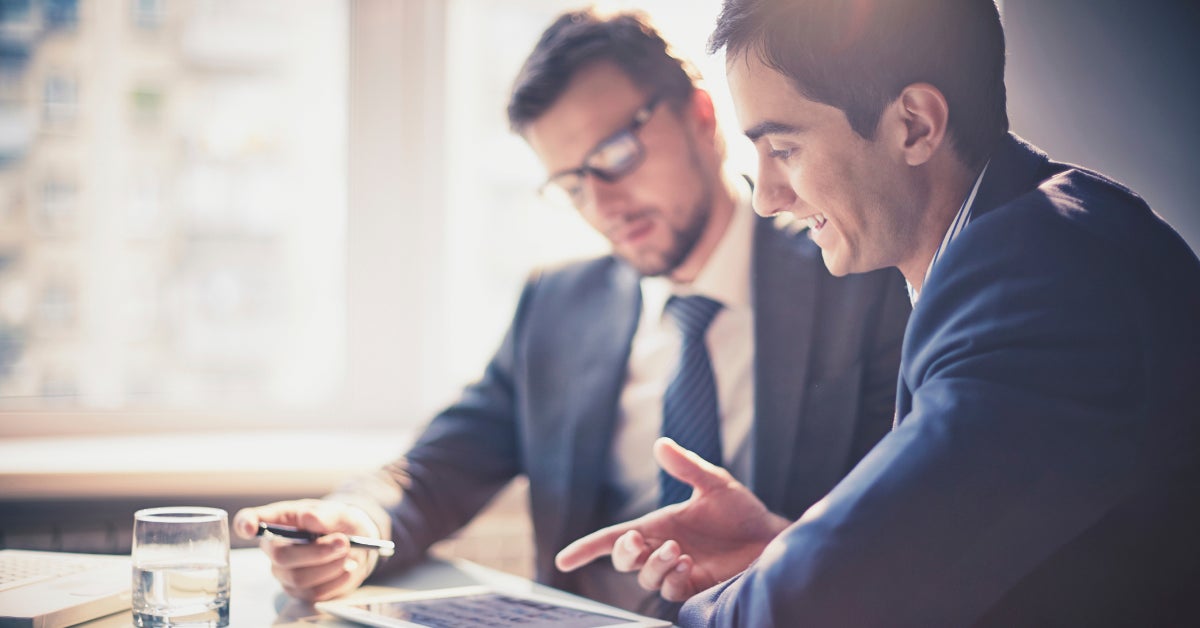 In response to the COVID-19 pandemic, the government announced the postponement of new off-payroll rules (IR35) to 2021. The legislation, which was due to come into effect on 6 April 2020, relate to the use of temporary contractors, which would see every medium and large private sector business in the UK become responsible for determining the tax status of any contract worker. The new rules were designed to address perceived 'tax abuses' associated with off-payroll working.
Chris Hickey, CEO for UK, Middle East, Africa & Switzerland at Robert Walters, highlights: "It is important to note that we were less than a week away from IR35 implementation, and so hirers [or businesses] had already put in a vast amount of time and investment to prepare for this change.
Alleviating pressures upon organisations who, faced with a fast-approaching deadline, were taking measures such as converting contractors to permanent employees, or choose to issue blanket bans on certain contractors who operate under personal service companies (PSCs), the government move provides organisations valuable time to prepare for the private sector reform.
In a recent IR35 survey, over a third of contactors stated that they are not aware of or understand the changes taking effect, with over half (54%) completely unsure about what their next steps are to navigate the changes.
Earlier in the year, Julian Ball, Legal Director at PayStream and Richard Harris, Chief Legal Officer at Robert Walters, hosted 120 businesses across Robert Walters' UK client network to answer some of the probing questions surrounding the legislation at IR35 breakfast briefings in London, Manchester and Milton Keynes. Here's what we learned about the changes to come…
Is the CEST tool fit for purpose?
What's alarming for businesses is that the updated CEST tool is providing opposite conclusions for clients that had already taken a decision based on their previous CEST tests. So the question arises, who is taking the test, and how have they come to their conclusion? It's the set of justifications that are made throughout the test that are key here, not just the outcome. Should an HMRC investigation take place, businesses still run the risk of 'not having performed the test properly' without the audit trail of conclusions made the professional, who may have, by this time, left the business.
The first priority for businesses that chose to implement blanket bans should be utilising the extension to fully assess your current workforce.
The fact remains that the CEST tool is still critically absent of one of the most important considerations – mutuality of obligation, and a continued emphasis on substitution. While the CEST test may give you a level of 'comfort', it shouldn't be relied upon in isolation, due to its widely reported deficiencies and inconclusive results.
What key tests seem to be the 'grey areas'?
Supervision and control
Do you as a business instruct contractors what to do but how to do the job? The more control you exert over your contractors, the more weight is given to an 'inside IR35' ruling. The key thing to think about here is the level of expertise you're bringing into your organisation. The more expert the resource, the less probable they will be controlled – an organisation will state the project deliverables but not supply the means to reach those agreed outcomes.
Part and parcel
Are your contractors treated like employees? Consider privileges such as giving your contractors company email addresses, allowing them access to facilities, paid bonuses - If your contractors look like typical employees, the greater the likelihood they will fall inside IR35. Also consider your long-term contractors, the longer a contractor is onsite, the more likely they are to become part of your organisational structure. On the other hand, practices such as contactors using personal devices, using lanyards, or working clearly within an external project management structure, adds more weight to the 'outside IR35' determination.
Is a Statement of Work (SOW) a compliance short-cut?
a SoW is established between a consultancy and a client, outlining project deliverables, outlining costs, timeframes and deliverables, rather than contractor rates. A private sector organisation that has "contracted-out services" – like a genuine SOW - will not be required to consider the IR35 legislation​​.
However, proceed with caution, a SoW does not necessarily put you in a better position to negate IR35. The third party delivering the "contracted-out services" will be required to consider whether the off-payroll working rules apply, and if they do, will be responsible for deducting and paying the appropriate tax and NICs​​. The service must be genuinely outsourced and not a provision of labour simply masked as a consultancy agreement. If HMRC detects a SOW has been implemented while the reality of the engagement reflects a contractor and client agreement, there's a strong chance the IR35 rules will apply.
What is the market doing now?
We expect IR35 to cause disruption to the talent ecosystem, the degree to which, will depend on factors such as the number of business adopting 'blanket bans' on contractors. A skills shortage and talent drop-off are pending, and it's more difficult to predict the behaviour of contractors that are not yet engaged in your IR35 compliance roadmap.
Robert Walters gained insights from over 500 contractors to bring you the IR35 Contractor Survey, of which over 86% of respondents were Limited Company contractors. The top three changes that contractors considered were becoming permanent employee (70%), moving to another contract position (45%) and joining an umbrella organisation (23%).
In light of the small company exemption, we expect to see a shift of technology PSCs to fintechs and IT start-ups, with larger organisations struggling to source top technology talent. What's clear, is that a talent drain may not be completely unavoidable but curtailed for businesses that refrain from blanket bans and persist with taking the appropriate steps in time for the changes. There is no reason why businesses should not continue to engage with genuine contractors: if the supply chain is engaged, and the contract is solid, any assessment will stand up to scrutiny.
What are the first steps to take to tackle IR35?
The first priority for businesses that chose to implement blanket bans should be utilising the extension to fully assess your current workforce. A comprehensive IR35 assessment service should manage IR35 throughout your supply chain, providing an audit trail to justify determinations in the event of any HMRC challenge. Take a look at our IR35 Compliance Services including the most appropriate routes we support you through in the event of contractors deemed 'on-payroll'.
Communicate across the supply chain to make sure IR35 decisions are made and understood as a collective. It's conceivable that HMRC could approach any one person in the chain, so it's important that you are joined-up. In your organisation, think about who is conducting the test - decisions will sit across procurement, legal, HR, tax and finance so you need to engage all internal stakeholders in the process to ensure IR35 outcomes are backed by your staff.