2020 Hiring trends for compliance and financial crime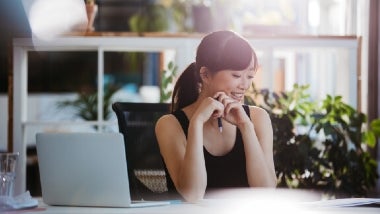 Throughout 2019, companies focused on embedding compliance functions into their businesses to ensure they had a team of skilled compliance and financial crime professionals to tackle the new implementation of MiFID II which was brought in to play on 3rd January 2018. It was enforced to strengthen investor protection and improve the functioning of financial markets making them more efficient.
Regulatory change and compliance advisory
This being a focus, hiring was centred around regulatory change and compliance advisory. The key skillsets within this area were focused around those that could interpret the regulation and really assess impact on the business, specific nuances to different asset classes, areas of the support functions e.g. operations or technology and also work with projects teams on making the change happen.
In the financial crime market, focus was on hiring within the smaller/mid-cap businesses as they were seen to be "behind the curve" significantly in terms of setting up strong teams to battle the regulatory obligations compared to the other financial crime giants.
The financial technology market has continued to grow with a big focus being on hiring within the financial crime sector.
The financial technology market has continued to grow with a big focus being on hiring within the financial crime sector. Like the compliance market, the focus was on the hiring of Heads of and Senior positions to help build and create these teams and supply strong support functions to battle regulatory changes required of them.
What factors have had an impact on hiring trends?
2019 was a period of instability but ultimately compliance wasn't hugely affected by Brexit, it was more by firms budgets and the focus on reducing costs where possible given the challenge for the front office to be as lucrative as previous years. Firms that hired significantly, and possibly over-hired, looked at consolidating, and we came into 2020 with hopes of more senior roles.
The senior market has stalled over the last year or two as many Director or Managing Director professionals have sat tight in their current role through the instability (where they have been lucky enough not to face redundancy as part of a cost cutting exercise).
The pandemic has created uncertainty in the market and the candidate population in some cases have been nervous about engaging in processes. Generally those that have continued to hire have managed conversations well – been communicative using video conference of phone interview methods and remotely onboarded new starters.
What can we expect from the rest of 2020?
2020 started with us getting over Brexit and then moved into the pandemic. I'd expect a period of stability will be at the forefront of many firms plans for the rest of the year. Hiring is likely to remain for replacement/key roles where there is a regulatory need to meet. We anticipate contract roles will continue to come to market whilst IR35 has been pushed back and make use of the flexibility in this employment type.
If you'd like to find out more about the compliance and financial crime market, please email emily.hamburg@robertwalters.com to request a copy of our most recent market update