Challenges in technology recruitment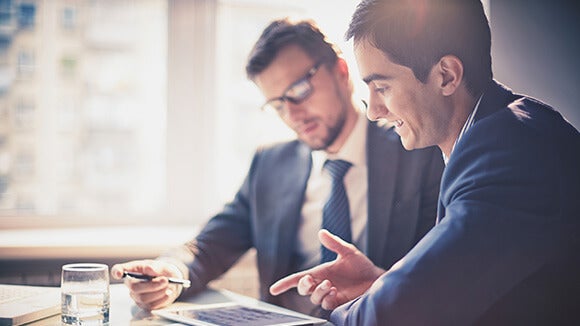 In 2017 demand for IT professionals will increase, making securing and retaining top talent more difficult. In a recent survey, 74% of hiring managers said that a lack of suitable candidates was a barrier to recruitment in 2016.
The Technology & Recruitment - The Landscape for 2017 survey, a partnership between Jobsite and Robert Walters, highlights key challenges in technology recruitment. Learn how your business can better prepare to combat these recruitment challenges throughout the year.
Think outside the box
Almost 6 out of 10 senior technology professionals surveyed said that the biggest challenge they have encountered is a lack of candidates with the required skill sets. At a recent panel event, hosted after the release of the survey, key industry professionals discussed this.
"Skills are absolutely a challenge in recruiting top talent. It is easier to hire average staff with basic skills, but it is hard to find people with a pristine level of skills," said Steve Holloway, Executive Partner at Gartner.
"One way you can overcome this is to look outside of the normal candidate pool. For instance, look to women who are returning from a break from work" he continued.
Revise hiring processes
Given the high level of demand, you should ensure that your company's hiring processes are quick and efficient. 57% of senior IT professionals agreed that long hiring processes limit their ability to secure the best candidates.
If you are too slow, especially when hiring contractors, you will likely lose top talent to organisations who can offer speedy processes meaning contractors begin work faster.
Upskill staff
James Akrigg, Head of Technology for Partners - Microsoft, shared his advice, "Look at your own capacity and capability. At Microsoft, we look how we can upskill our own staff so we don't lose good people and still get the skills we need."
"You will have more success hiring someone with the capacity to learn rapidly but maybe doesn't have the skills yet instead of someone with 20 years experience but can't be flexible. Technology is changing too fast for that."
Offer competitive salaries
Although salary is not always the number one focus of candidates, it is still important and can offer you a competitive edge over other businesses. Look at your own capacity and capability. We look how we can upskill our own staff so we don't lose good people and still get the skills we need
Nearly 40% of those surveyed said meeting salary expectations can be a challenge in recruiting but recognise it is important to compensate highly-skilled professionals. Review your salaries regularly, whether through market research or through a salary survey (such as the Robert Walters Global Salary Survey), and make sure you are offering above market rate to meet the expectations of key skilled candidates.
Learn more and download a copy of Technology & Recruitment - The Landscape For 2017 to view the full survey results.
For more information about the Technology & Recruitment campaign, or for a confidential discussion about your career or hiring needs contact us today.