What will procurement professionals look for in the future?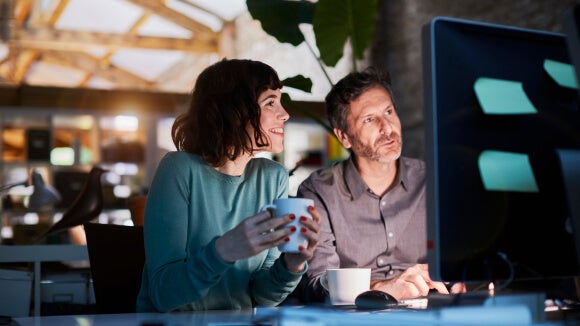 Attracting and retaining millennial procurement talent is a strong business concern for organisations in the procurement space looking to speed up their hiring over the next twelve months. To effectively reach this limited pool of specialist procurement professionals, employers need to reassure this talent group that their job offerings can meet their future expectations.
What will procurement professionals look from their future employers? Lee Carey, Recruitment Consultant and procurement specialist at Robert Walters, explains how you can reshape your future hiring and attraction strategies to meet demands of millennial procurement professionals.
Flexible work environment
According to latest Robert Walters' research, almost a third (32%) of procurement professionals confirmed the top challenge they face when looking for their next position is feeling unsatisfied with the work-life balance offered with many procurement roles. Lee explains how you can improve your employment offer without compromising on the productivity of your teams:
"Hiring managers should liaise with their current procurement teams to understand how increased work flexibility can improve productivity and increase job satisfaction. For example, as the industry comprises of project-based work, it's anticipated that procurement professionals will expect to work from home for up to 50% of the working week to maintain a healthy work-life balance and ensure completion of projects with less distractions. Adopting agile working early shows you're a company that is up to speed with new industry working practices and one that listens to its employees."
Procurement candidates will judge the strength of your employer brand by your business' innovation strategy and propensity to develop in tandem with the industry.
"Some of the flexible working strategies that you might want to think about developing into your organisation include a working from home policy, more versatility over holiday entitlement, flex-time and virtual communication tools and portable hardware for remote or agile working. This will make you a competitive player in the recruitment market and foster a strong reputation as a forward-thinking employer."
International scope
Lee highlights, "Often the buy-in for a procurement career is the opportunity to travel with the role. It's an exciting prospect for junior-level professionals who are looking to gain as much experience as possible in the early years of the career across global supply chains and gain a holistic view of a project."
"Beyond gaining experience, candidates will be looking for careers that enrich their lives, as well as their career aspirations. An international career allows professionals to integrate and collaborate better with colleagues, build relationships within teams that would traditionally only communicate remotely and understand new cultures and working practices. You will find exposing your employees to an international career will enhance job satisfaction, create more agile and synergised teams and increase productivity."
"Think about how facilitating work in alternative locations will facilitate project-based work. If this is already an integral part of the jobs you will be hiring for, emphasising this in your current offer will boost your attraction strategy."
Future technologies
Lee comments, "Procurement candidates will judge the strength of your employer brand by your business' innovation strategy and propensity to develop in tandem with the industry. A huge part of this is harnessing the latest technologies that enhance procurement processes and optimise performance."
"AI, automation and Cloud-based technologies are some of the upcoming innovations that procurement professionals want to work with to support them in their day- to- day role and allow them to focus more upon strategic decision-making, rather than extracting or inputting data. Professionals will also want to know that you're investing in these systems to ensure the future success of your business."
Training and education
Lee explains, "As work is being carried out to promote procurement careers at higher education levels, junior professionals fresh out of university will be attracted to the firms that put an emphasis on their career development, offer a clear progression route and provide tangible qualifications that will increase their market worth."
"Developing an extensive training programme and offering enhanced training to employees to achieve recognised qualifications such as CIPS will be paramount for firms looking to entice professionals at graduate level."
Mentoring and networking
"Having access to senior managers and industry leaders who are disposed to advise and support procurement professionals in reaching their career aspirations will be a significant driver for candidates selecting their next employer," Lee observes.
"Informal mentoring and networking opportunities through industry events and seminars will allow your candidates to gain wider exposure to the procurement industry, engage and contribute to industry conversation and demonstrate to your workforce that you're invested in their development to reach leadership positions."
Building a talented procurement workforce relies on you being sensitive to the ways in which procurement professionals will work most effectively and ensuring your employment offering is in line with up and coming candidate demands. Considering the above recommendations will help you capture the attention of aspiring procurement talent.
For more advice on securing top-tier procurement talent, please contact Lee Carey at lee.carey@robertwalters.com