Top five trends in fintech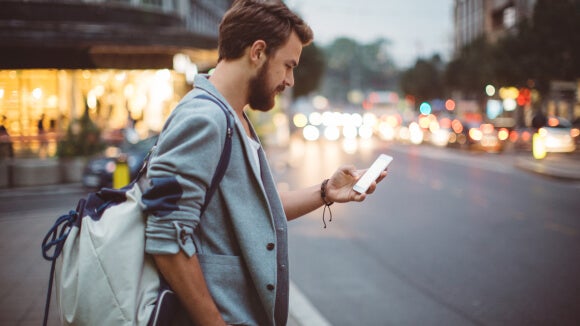 Ollie Sexton, Principal Consultant at Robert Walters highlights the top trends he sees coming out of the UK Fintech sector this year.
1. Fastest growing sector
The sector created 61% more vacancies in 2018 compared to 2017 - making it the fastest growing sector in the London economy. The growth is also felt at a regional level, where job creation increased by 18% last year.
London is outpacing Europe in terms of fintech growth.
In fact, between 2017-18 job creation increased by 100% in HR, accounting, and business support roles, by 74% for IT positions, 48% in banking-specific roles, 40% in legal, and 16% in both insurance and sales
2. UK outpacing Europe in fintech growth
Over a third (39%) of European Venture Capital funding into fintechs goes to the UK, almost double than what any other European city receives.
The top 10 European cities for VC Fintech funding are: Berlin (21%), Paris (18%), Stockholm (5%), Barcelona (4%), Amsterdam (4%), Zurich (3%), Copenhagen (2%), Dublin (2%) and Cambridge (2%).
3. UK on-track to become global Fintech hub
The growth of the fintech sector has been so explosive that the UK now has the second largest concentration of fintech start-ups. Of the 29 fintech unicorns* worldwide (*companies worth more than $1 billion), nine are in San Francisco, while seven are housed in the UK.
4. IT roles the most in-demand
IT is now constituting over 30% of professional roles in the sector, up from 24% in 2017, with this projected to increase further.
In fact, demand is so rife that salaries have increased by between 6-8% in certain key specialisms – most notably in software development.
Following IT, Marketing and HR are the most in-demand functions within Fintech.
5. Lines blurring between traditional Banking and Fintech
With the rise of the fintech unicorns, and e-money firms growing by 51% from 2017-18, the banking sector has woken up and started to adapt to the new paradigm.
Banks are now utilising the latest technologies to streamline, resulting in a new wave of change, from closing branches to mobile-based payments. We will now see the line between fintech and traditional banking become increasingly blurred - especially given the fact a fintech company is now able to get an EU banking license allowing them to guarantee customer deposits.
Download the UK Fintech Revolution here.
For more information about the fintech hiring market, please contact Mat Knutton at mat.knutton@robertwalters.com