Employers underestimate the value jobseekers place on mental health policies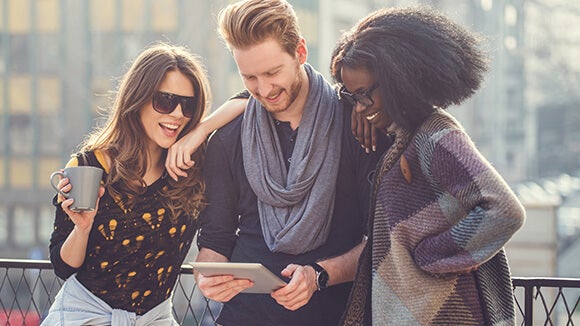 Mental health and wellbeing is becoming an increasingly prominent topic, which media exposure and personal testimonies from high profile figures helping to bring it into the spotlight.
However, while employers are increasingly aware of the benefits of supporting the mental wellbeing of their staff, many are still underestimating the importance professionals place on finding an employer with a robust mental health support strategy when looking for a new job.
In recent survey by Robert Walters of over 1200 hiring managers and professionals revealed, none of the employers believed professionals would consider mental wellbeing policies 'extremely important' when searching for a role and just 9% thought professionals would regard them as 'very important'. By contrast, 88% of professionals consider these policies important, with 48% saying that they are 'very' or 'extremely' important.
The survey did show that employers didn't totally disregard the relevance of these policies when recruiting however, with 33% stating that they felt these policies would be somewhat important to candidates.
Changing attitudes to mental health
The survey also showed that while attitudes towards mental wellbeing are changing, there is still a widespread perception among professionals that much progress remains to be made.
While 72% of professionals said that they believed attitudes towards mental health had improved in recent years, 76% still said that they believe people at their place of work would be uncomfortable discussing their mental wellbeing.
"Employers are demonstrating a growing awareness of the importance of developing and implementing an effective mental health and wellbeing strategy, but it is clear that many significantly underestimate the importance that professionals place on these strategies when considering a new role," commented Chris Hickey, Robert Walters CEO – UK, Middle East and Africa.
"While hiring managers recognise that these policies can play a role in impacting a jobseeker's feelings regarding a potential employer, it is clear that they could benefit when recruiting by investing more resources into these policies and placing greater emphasis on them when promoting themselves to candidates."
Professionals struggle to find information on mental health and wellbeing from potential employers
The research also showed that many professionals are frustrated by the inability to find information about the approach to mental health and wellbeing taken by potential employers. 64% said that this information was difficult to find.
This may not be surprising given the response from employers, of whom 66% said that they only make information about their mental health strategy available internally.
"Employers can view the changing attitudes towards mental health and wellbeing as a valuable opportunity to stand out from competitors when looking to secure talent," Chris Hickey added.
"In some cases, it may be possible simply to place more emphasis on existing mental health and wellbeing policies when recruiting in order to differentiate from other employers."
"Evidently, a significant disconnects exists between professionals and employers with regards to the importance of these strategies. By taking a proactive approach to communicating these strategies to potential employees, employers can show their commitment to these issues and a willingness to take an innovative approach."
Professionals would recommend employers who show a commitment to mental health
The survey results also revealed that almost two thirds of professionals (63%) would be more likely to recommend an employer to their contacts if that employer has an effective and positive strategy to support mental wellbeing.
The results also demonstrated that the employers are well aware of the benefits of supporting the mental wellbeing of their staff. 93% of employers agreed that staff who felt their mental wellbeing was supported would be more productive in their role, 86% believed that their would be fewer absences due to illness and 85% believe that it would improve overall workplace morale.
"Skills shortages represent an ongoing challenge for employers, with hiring managers having to determine how best to attract high calibre professionals," Chris Hickey
"Personal recommendations from current staff are often regarded by jobseekers as one of the most reliable and influential ways of learning about a potential employer."
"With this in mind, employers should consider the impact that a positive mental wellbeing policy can have in terms of its ability to encourage staff to promote the business to their contact network."
Download a fully copy of our research paper The Importance of Mental Health Strategies in Attracting Top Talent.
For expert help and advice with your hiring needs contact us today.