Candidates flood City jobs market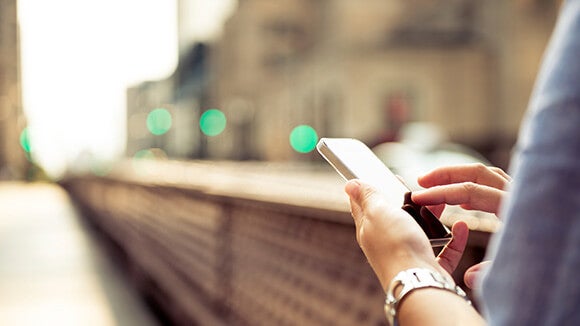 As candidate confidence grows in the wake of the election, and despite uncertainty in the Eurozone, the number of registered candidates in the City Of London leapt by 25% in June year-on-year.
The results of the Robert Walters City Jobs Index, which tracks the number of jobs available and candidates seeking jobs in the City of London month-by-month, show that in June there were:
A total of 9,255 job opportunities available, up 1% from June 2014.
Approximately 5,685 candidates job hunting across all professional sectors, up 25% from the same period last year.
1.6 jobs available for every jobseeker.
The skills shortage was most acute in compliance, with 3.6 permanent roles available for every registered candidate.
Skills shortage abating in some areas
In risk however, the skills shortage abated somewhat in June. After months of high jobs to candidates ratios, a large number of candidates flooding the market caused the ratio to drop to just 1.4 roles per candidate in permanent risk positions.
Across all financial services roles employers continued to favour permanent over contract roles. The number of permanent positions was up 7% vs June 2014 while the number of contract roles fell by 10%.
"Since the start of 2015 we have seen the number of available positions in the City increase, driven chiefly by a mixture of growing confidence and pressure from regulators. Now, candidates are beginning to share this confidence as well, and are prepared to give up the security of staying in a role and are prepared to look for new opportunities." Said Chris Hickey, Robert Walters CEO – UK, Middle East & Africa.
"The sudden growth in the number of risk candidates is indicative of candidates responding to the high demand for these roles. The number of risk specialists is relatively small, but other financial services professionals with transferable skills are being attracted to the field due to high demand and generous salaries.
"Employers who are prepared to invest in upskilling such professionals stand to secure talented workers for much-needed roles."
Sales and marketing professionals in high demand
This month has also seen demand for sales and marketing professionals spike by 42%, with the highest number of advertised jobs in two years. This sudden spike in demand has resulted in a growing skills shortage with 1.6 jobs for every candidate.
Employers who are prepared to invest in upskilling such professionals stand to secure talented workers for much needed roles.
Chris Hickey went on to say,
"This confident atmosphere has led to a particular spike in the number of sales and marketing professionals being sought by City employers. Senior managers recognise that the favourable economic outlook is presenting valuable opportunities to secure new business, creating significant demand for skilled sales and marketing professionals."
"While demand for professionals in fields such as risk and compliance has been driven by pressure from regulators, the expansion of sales and marketing teams shows that firms are predicting strong growth in the immediate future."
Want to know what you're worth? Request a free copy of our Global Salary Survey.
What makes Millennial workers tick? Read the latest in our white paper series.