BDO Breakfast Seminar - 2016 Retail Review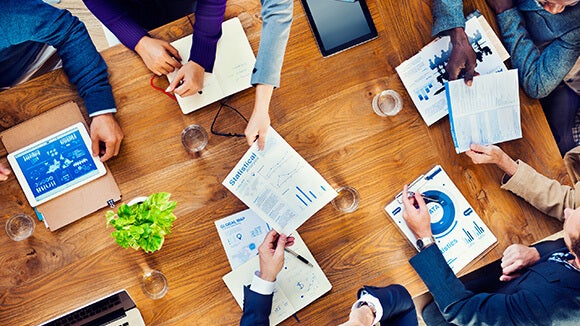 Finance professionals from a range of fields joined Sophie Michael, Head of Retail and Wholesale at BDO for a breakfast presentation at Robert Walters Covent Garden offices.
Sophie Michael delivered a seminar reviewing the state of the UK retail market throughout 2016, as well as providing predictions for the coming year on how consumer and retailers' activity will develop.
"2016 saw many retailers adopt new strategies through their store formats and customer engagement to attract new shoppers and increase revenues," explained Sophie Michael.
"While this was due in part to uncertainty caused by the outcome of the EU referendum, it was responding to growing changes in lifestyle and in how consumers shop for goods and services."

Changing spending trends
Sophie Michael referenced differing attitudes and expectations among Millennials compared to older generations in terms of priorities such as car ownership and buying their own home, and how these are impacting retailers.
"Younger people are increasingly focusing on living in central urban areas as long term renters and relying on public transport rather than their own cars. As real earnings have continued to fall, shoppers have turned to subscription based models. Additionally, retailers who have previously thrived in out of town retail park locations are having to adapt and access their target audience through other channels," commented Sophie Michael.
The growth of e-commerce has also impacted retailers and it is expected to continue expanding throughout 2017. All retailers need to constantly review and adapt their business model accordingly to embrace and take advantage of the opportunities afforded by doing business online.
"Taking advantage of all potential avenues for interacting with consumers will be key to success for retailers in 2017," said Sophie Michael.
"Many businesses are already embracing these opportunities, with click-and-collect facilities, an increasingly popular strategy for combining traditional high street and online retailing."

Opportunities and risks in 2017
With the implications of Brexit still unclear, uncertainty is likely to remain high, deferring investment. This, combined with a weak pound raising supply costs, will mean retailers will need to develop new and innovative strategies if they are to avoid passing these costs onto consumers.
"The focus on product, quality and range will be increasingly important as consumers feel the squeeze on discretionary spend and become more selective on their spending. The retailers need to help the customer to justify paying full price and this is not a time to reduce the product quality or newness offered," emphasised Sophie Michael.
"As well as challenges, Brexit will also bring many opportunities for retailers who are prepared to adapt. The key is to remain flexible and nimble to deal with challenges but also take advantage of the opportunities that will present themselves" added Sophie Michael. "The weaker pound could also offer an advantage to retailers, encouraging tourism and spending from overseas consumers where demand for British goods remains high."
Following our last Retail Trading Update, Robert Walters was pleased to welcome guest speaker Sophie Michael from the BDO in order to share her insights with our clients.
For further information, please contact Alan O'Doherty on alan.odoherty@robertwalters.com or 020 7509 8839.