Four key trends in the Merseyside job market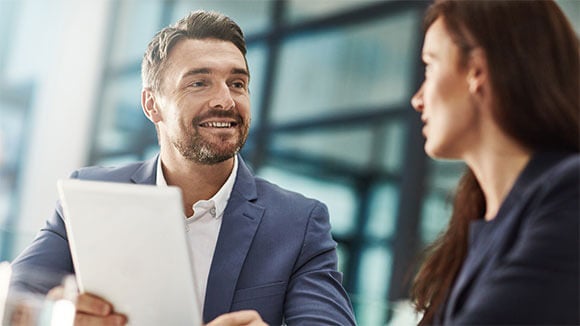 The Merseyside finance market is becoming increasingly saturated, with a large majority of industry businesses competing to retain qualified finance professionals in the region. Manchester continues to dominate finance recruitment across the North West, further exacerbating the skills shortage for accounting and finance employers in Merseyside.
As demand for high calibre finance professionals continues to grow, Chris Lloyd, Finance Recruitment Manager for Robert Walters Liverpool, discusses four key trends within the Merseyside finance job market.
Newly qualified ACA accountants in demand
Demand from Merseyside hiring managers for top tier ACA/ ICAS qualified finance candidates continues to grow. The latest Robert Walters research reveals that 53% of local employers rank ACA/ ICAS as the most important qualification to guarantee the most opportunity in the industry.
This tends to be considered the most technically demanding qualification for those with strong academic backgrounds offered principally by the Big 4 accounting firms.
Demand for technically skilled part-qualified and newly qualified candidates in Merseyside, coupled with business growth, is promoting salary increases in the region.
Chris explains, "There is a predominant skills shortage of ACA candidates making their first move out of practice. As the large accounting firms establish their main North West operations within Manchester, it's particularly difficult for hiring managers in Liverpool and the Merseyside area to access this highly skilled pool of talent."
"To be regarded by newly qualified ACA accountants who receive multiple counter offers, businesses looking to attract those professionals making their first move into industry will need to offer more competitive salaries that align with Manchester. Furthermore, to meet rising candidate expectations, businesses need be more analytical with their employment offers, with work-life balance, distance to travel and opportunities for progression also important factors for CFOs to consider."
Hiring managers looking to upskill part-qualified professionals
Chris highlights that hiring managers are becoming more innovative with their employment offers, taking a long-term approach to source finance talent.
"An emerging trend in the market is a heightened focus on part-qualified professionals, who are actively engaged in their studies in practice. A relatively new concept within industry is an increase in the number of our clients who are willing to buy out candidates from their current study contracts to continue their studies within their business."
"Adopting this strategy, clients have the advantage of upskilling their existing workforce, with the view to move them to more senior, qualified positions within the business and retain their talent, rather than recruit professionals that have already reached professional status."
Experience an important consideration for part-qualified candidates
At part-qualified level, Chris elaborates further how it's important to assess whether a candidate has the right balance between experience and technical skills:
"Focusing on part-qualified professionals, experience can be just as important as qualifications. In the recruitment process, hiring managers are able to assess whether candidates possess the desired transferrable skills necessary for the profession, including interpersonal skills and stakeholder management. In the same way, you're looking for a confident personality and strong culture fit to ensure a professional can excel within your business."
Manchester driving salary increases
Due to the close proximity between Manchester and Liverpool, both major North West business hubs, North West accounting and finance employers are often competing for the same high calibre candidates.
"Demand for technically skilled part-qualified and newly qualified candidates in Merseyside, coupled with business growth, is promoting salary increases in the region. With the expectation that the current deviation between Manchester and Liverpool salaries will close further over the next 12 months, there are an increasing number of attractive opportunities available in the region for those professionals who currently commute to Manchester. This gives confidence for Merseyside businesses to recruit top tier candidates with strong employment offers, regarding both salary expectations and location."
"Benchmarking your finance teams' salaries against the current market rate is essential to secure candidates with the desired, sought-after skill sets. This will help you to ascertain whether you are currently targeting the right candidate pool, and allow you to assess potential candidates' skills and experience against their current market worth during the recruitment process."
Request a copy of the Merseyside 2018 Salary Survey to benchmark your salaries.
Contact Chris Lloyd, Manager for Merseyside on +44 (0)7464 492233 or at christopher.lloyd@robertwalters.com to discuss your current recruitment needs or request a copy of the 2018 Salary Survey, to help you create an effective and comprehensive team pay strategy that can help attract the right talent to your business.