Accounting and finance jobs up 15% in the UK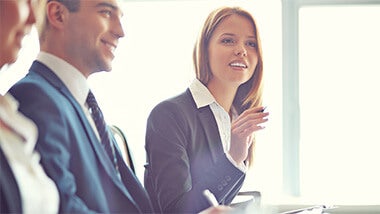 The latest research from the Robert Walters UK Jobs Index has revealed that the number of accounting and finance job vacancies in the UK rose by 15% in the third quarter of 2017 compared to the same time last year.
Despite ongoing uncertainty surrounding Britain's departure from the European Union, employers have continued to source professionals, with many businesses actively increasing headcount within their companies.
Demand has therefore been strong throughout the year for finance professionals, particularly at mid-level with employers facing significant skills shortages.
"We have seen a shift towards more employers making use of contractors to create a flexible workforce which can respond to the challenges and shifting economic conditions brought about by Brexit," commented Janine Blacksley, Director at Robert Walters.
In addition, professionals with niche skill sets have also been highly sought after, with technical group accountants, transactional leads and analysts in high demand.
Demand for regulatory accountants
Across accounting and finance functions, ongoing pressures from regulators has created significant demand for regulatory specialists from financial services firms, forcing employers to contend with skills shortages and pushing up salaries and contractor day rates.
"Retaining talent is an ongoing challenge for employers, with counter offers being a common strategy."
Banks and financial services firms have focused much of their hiring at the junior level, with vacancies created here as a result of internal talent mobility. Employers are acutely aware of the monetary and reputational costs of failing to comply with regulations, and as a result securing top talent in this space is a high priority.
"Retaining talent is an ongoing challenge for employers, with counter offers being a common strategy," added Janine.
Increasingly however, we are seeing candidates base their decision on whether to take a role on factors beyond salary. Company culture, team dynamic and the potential for career progression have all appeared as increasingly important for finance professionals when choosing an employer.
Read the latest Hiring Advice articles.
Explore our Latest Whitepapers.