More than half of procurement professionals are looking for a new job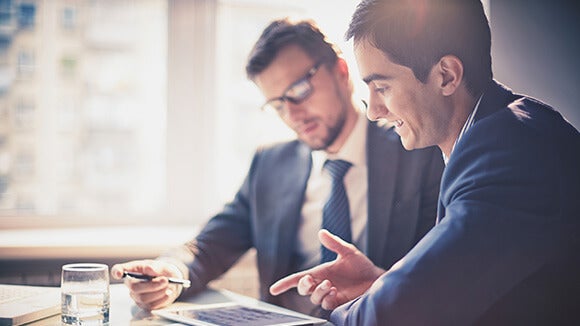 56% of procurement professionals are actively seeking a new job, leaving employers facing the possibility of staff attrition in 2016.
Half of professionals have said that greater career progression would be the most important factor in their decision to move to a new employer.
As employers come to place greater importance on efficient procurement and supply chain policies to support growth, hiring managers are striving to hire procurement and supply chain professionals who meet the exact requirements of a role.
"The perception of procurement functions is changing as employers come to recognise the pivotal strategic roles professionals in the field can play," said James Franklin, Manager for Procurement recruitment at Robert Walters.
"With businesses looking to expand, ensuring that efficient procurement strategies are in place to ensure that growth is sustainable is becoming a high priority for employers."
As a result, professionals with experience and expertise in this field are in high demand and many are taking the opportunity to secure new jobs which better match their career goals.
"Growing businesses are becoming more astute regarding their cost base," James Franklin continued.
"Top quality procurement professionals are aware of the growing demand for their skills, and many are clearly tempted to find new employers who are willing to offer favourable contract terms to attract top talent."
CAREER PROGRESSION TOP PRIORITY FOR PROCUREMENT PROFESSIONALS
When asked about their motivation for changing roles, 50% of supply chain and procurement professionals said that a desire for career progression was their top priority.
In many firms, the company structure has made career progress for supply chain and procurement professionals difficult, frustrating workers' ambitions.
By contrast, a pay rise would be the determining factor in their decision to move for just 17% of respondents, indicating that compensation, while still a factor, is a lower priority for many.
"Evidently, career progression is a significantly higher priority for supply chain and procurement professionals than straightforward salary increases," said Neil Morgan, Manager for Supply Chain recruitment at Robert Walters.
"While this may create an issue for employers whose company structure means that possibilities for career mobility are limited, it can also represent an opportunity for employers who can be more flexible."
"When looking to secure top talent, employers who can emphasise the opportunities for training and career development, either through secondments to different sectors of the business or specific targets and schedules for promotion, may have an edge over their competitors."
About the Survey
The Robert Walters Pay and Bonus Survey questioned professionals on a range of compensation questions, including their pay and bonus expectations, their career plans, and how long they intend to stay at their current firm.
Access the full results of the Robert Walters Pay & Bonus Survey in PDF.
What should a procurement professional be earning? Request a copy of our Global Salary Survey.
What can you do to access new talent pools? Download a copy of our latest whitepaper.