One in four marketing professionals actively looking to change jobs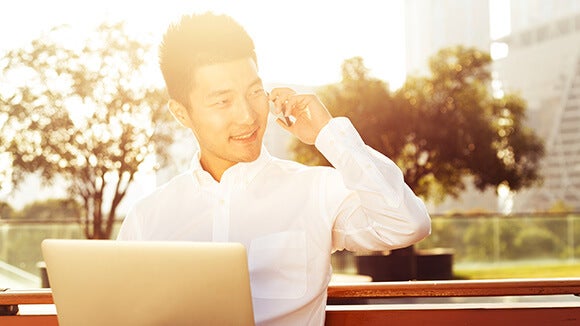 27% of marketing professionals are actively looking for a new job, leaving employers facing potential staff shortages in 2016.
With 37% of them citing career progression as their top priority, employers looking to attract and retain these professionals should consider how they can offer long term career development.
As certain industries in the UK experience growth, particularly the technology and IT services sectors, many employers are looking to take on new talent in their marketing teams to win new business and expand.
However, businesses are facing a challenge in the form of a shortage of suitably qualified and experienced marketing professionals, a legacy of the recession when entry level hiring stalled, leading to a lack of mid-level workers today.
As more firms move to do business online and expand their digital presence over traditional marketing channels, marketers with strong digital skills are in high demand, particularly in junior and mid level roles.
"Many marketing professionals with a strong digital skill set are ready to move, aware that their skills are in high demand," commented Ed Glover, Associate Director for Marketing recruitment at Robert Walters.
"More experienced digital marketing specialists, particularly those with a background in e-retail and technology, are choosing to remain within these sectors, leaving employers in other industries with a significantly smaller talent pool to draw on."
CAREER PROGRESSION TOP PRIORITY FOR MARKETING PROFESSIONALS
When asked about their motivation for changing roles, 37% of marketing professionals listed a desire for career progression as their top priority, while 23% stated that a pay rise would be the determining factor in their decision to move.
However, despite the large number of candidates looking for a new job, some sectors will still struggle to fill vacancies.
"While employers across most sectors are facing a shortage of digital marketing professionals, this skills shortage is particularly acute outside of software, e-retailers and related businesses," Ed Glover continued.
"While pay and compensation is still a relevant factor, employers who can offer structured career progression may be able to gain an edge over other businesses when competing for talent."
About the Survey
The Robert Walters Pay and Bonus Survey questioned professionals on a range of compensation questions, including their pay and bonus expectations, their career plans, and how long they intend to stay at their current firm.
Access the full results of the Robert Walters Pay & Bonus Survey in PDF.
What should a marketing professional be earning? Request a copy of our Global Salary Survey.
What can you do to access new talent pools? Download a copy of our latest whitepaper.