Six in ten legal professionals are looking for a new job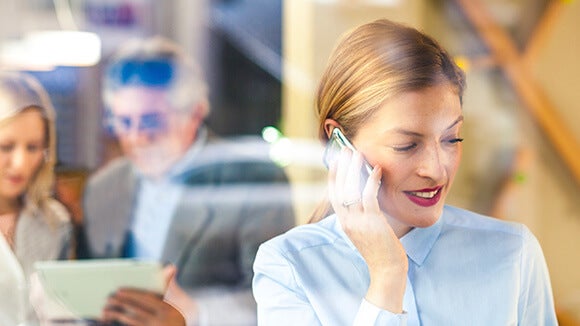 61% of legal professionals are actively looking for a new job, with almost half saying that career progression is their top priority in a new role.
As a result, employers are facing a distinct possibility of staff attrition in 2016. Businesses looking to attract and retain legal professionals will need to respond to theis desire for career development if they are to secure top talent.
Despite the UK economy having been out of recession for some time, confidence among legal candidates has lagged behind, leading many to stay in secure employment rather than looking for new opportunities.
Now, as confidence among candidates rises, the number of legal professionals actively seeking new jobs is increasing significantly, leaving employers facing the risk of staff attrition.
"A tendency towards caution among legal professionals when it comes to moving jobs left many averse to changing roles even as conditions improved after the recession," said Daniel Harris, Associate Director for Legal recruitment at Robert Walters.
"But confidence among candidates is rising to the point where a significant majority are actively searching for new opportunities."
CAREER PROGRESSION TOP PRIORITY FOR LEGAL PROFESSIONALS
43% of legal professionals said a desire for career progression was their top priority when looking to take on a new role.
By contrast, a pay rise would be the determining factor for just 14% of respondents in their decision to move, indicating that compensation, while still a relevant factor, is a lower priority for many.
"Employers will still need to offer competitive salaries to attract top talent, but it's clear that the potential for career progression will be the deciding factor for many professionals when choosing a new job," said Sahar Khan, Consultant for Legal recruitment at Robert Walters.
"Those legal professionals who were cautious with regard to changing jobs after the recession often saw their careers stagnate despite the improving economic conditions, with promotions difficult to come by."
"As a result, many are now keen to secure jobs with career progression as a top priority."
About the Survey
The Robert Walters Pay and Bonus Survey questioned professionals on a range of compensation questions, including their pay and bonus expectations, their career plans, and how long they intend to stay at their current firm.
Access the full results of the Robert Walters Pay & Bonus Survey in PDF.
What should a legal professional be earning? Request a copy of our Global Salary Survey.
What can you do to access new talent pools? Download a copy of our latest whitepaper.