One in four finance professionals are actively searching for a new job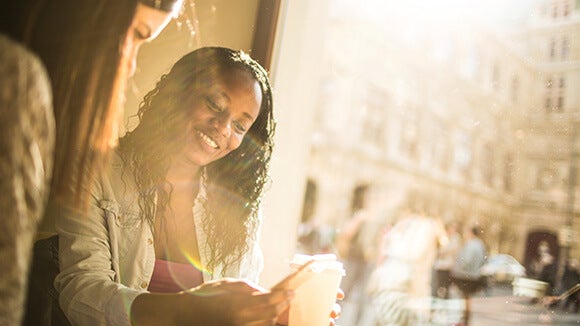 Employers are facing staff attrition in finance functions in 2016, with 25% of accountancy professionals actively looking to change jobs.
Greater career progression is the top priority for accountancy and finance professionals considering a new role, with 48% saying this would be their most important consideration.
Meanwhile, just 22% said that increased pay and compensation would be the main factor in their decision.
"While pay and compensation are far from insignificant concerns for employers looking to secure top talent, career progression is clearly the deciding factor in recruiting many high calibre finance professionals," said Matthew Crawford, Associate Director at Robert Walters.
"Particularly given the renewed emphasis among employers on retaining staff and developing them long term, hiring managers will do well to emphasise the potential for career development a role can offer."
JUNIOR AND MID LEVEL ACCOUNTANCY PROFESSIONALS IN HIGH DEMAND IN FINANCIAL SERVICES
Among financial services employers, businesses are prepared to offer career development as an incentive to attract top talent into business critical roles, leading many finance professionals to look for new opportunities in these areas.
In particular demand is high for job applicants with experience in cost management, business planning, regulation and capital management, with banks and financial services employers emphasising the potential for long term career progression in these areas.
"Among accountants working in banking and financial services, professionals are aware that demand for staff at newly qualified and AVP level is high, particularly among banking and investment management employers," Matthew Crawford continued.
"As employers review strategic goals and look to recruit staff with the aim of long term retention, smaller and medium sized firms are adding to competition for top professionals by offering a better work life balance and potential for career progression."
HIGH STREET AND E-COMMERCE BUSINESSES DRIVE DEMAND FOR ACCOUNTANTS IN BUSINESS ADVISORY ROLES
Outside of financial services, accountancy professionals looking to achieve career progression are increasingly attracted to high street and e-commerce employers.
Among these businesses long term retention of staff in business advisory functions is becoming a top priority.
Commercial sustainability is a top priority for these employers, driving demand for professionals who can develop and implement the strategies to achieve this, with demand high for accountancy and finance professionals in business advisory functions particularly at mid and junior and level.
"Employers in commerce and industry have been particularly active in recruiting accountancy professionals capable of serving in a commercial advisory role," added Daniel Connors, Associate Director at Robert Walters.
"While employers in certain sectors of primary industry, such as oil and gas, have slowed down recruitment, the shift towards a consumer driven market means that businesses in FMCG, retail, media, publishing and property are still sustaining high demand for accountants, particularly in business advisory functions."
About the Survey
The Robert Walters Pay and Bonus Survey questioned professionals on a range of compensation questions, including their pay and bonus expectations, their career plans, and how long they intend to stay at their current firm.
Access the full results of the Robert Walters Pay & Bonus Survey in PDF for professionals working in banking and financial services and commerce and industry.
Do the salaries for your accountancy and finance team match the industry standard? Request a copy of our Global Salary Survey.
What can you do to access new talent pools? Download a copy of our latest whitepaper.