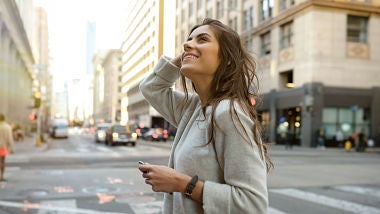 Our Diversity and Inclusion Events
Throughout the year we host a variety of panel events, webinars, roundtables and more focusing on the topic of workplace diversity and inclusion.
Check out some of our previous events carried out across the UK.
HR leaders gathered together for this roundtable discussion on Diversity & Inclusion.
Guest speaker Louise McCarthy-Teague, HR Director and ambassador for Women in the Law joined the session to share her knowledge and experiences from leading a business ranked within the top 50 UK employers for diversity and inclusiveness.
Maria Mander from Mander Wellbeing and Emma Swan, Partner and Head of Commercial Employment at Forbes Solicitors led a discussion on what effect Mental Health and Wellbeing can have within a workplace.
The session was attended by HR leaders and provided insight into the challenges businesses face around this subject as well as offering expert market knowledge from Maria and Emma.
As part of our ongoing Empowering Women in the Workplace campaign and in partnership with Women in Banking and Finance we hosted a panel discussion on Vulnerability in Leadership. The three topics of discussion were: Imposter Syndrome, how your biggest disaster could lead to your greatest opportunity and how we can give more women confidence when returning to the workplace.
The panel of experts:
Mary Kaye, Partner, Shakespeare Martineau
Helen Lumb, CFO, Shire Leasing
Chiz Onuora, COO - Finance, HSBC
Roger Dix, CRO, Wesleyan
Pam Rowland, COO, Pparagon banking Group
While attitudes towards employee health and wellbeing have improved significantly in recent years, there is still a lack of understanding and support for mental health issues in the modern workplace.
We hosted a session to hear from an expert panel on their thoughts on how businesses can ecnourage good mental health in their organisation to better support staff, retain their best people and positiviely impact the business as a whole.
The panel of experts:
Richard Peters, Chief Medical Officer, Network Rail
Janine Walker, Director, Bloom in Work
Jeanette Skipsey, Market Development Manager, Mind BLMK
Jon Manning, Managing Director, Arthur Ellis: Mental Health Support
Our panel of experts shared their thoughts and advice on the struggles and challenges around building a diverse workforce. The panel discussed ways in which businesses can encourage more women to pursue a career in the tech industry.
The panel of experts:
Kurt Weideling, Director of Information Systems & Digital Services, Manchester Metropolitan University
Amy Lynch, Head of Diversity & Inclusion, Thoughtworks
Danielle Haugedal-Wilson, Head of Business Architecture & Analysis, Co-op Digital
As part of our Empowering Women in the Workplace campaign and in partnership with Women in Banking and Finance we hosted a panel discussion on The Value of Mentoring. There were two core topics of discussion on the evening. The first around the benefits of a structured mentoring programme to support the development of women into senior positions. The second looked at ways in which we can give more women the confidence to 'put their hand up'.
The panel of experts:
Melanie Williams, Partner, DWF
Amanda Murphy, Head of Commercial Banking (UK), HSBC
Parminder Fells, COO - Integration & Alignment, Deutsche Bank
Jo Hanley, International Oversight, Lloyds Banking Group & regional board member, Women in Banking & Finance