What attracts Millennials to your business?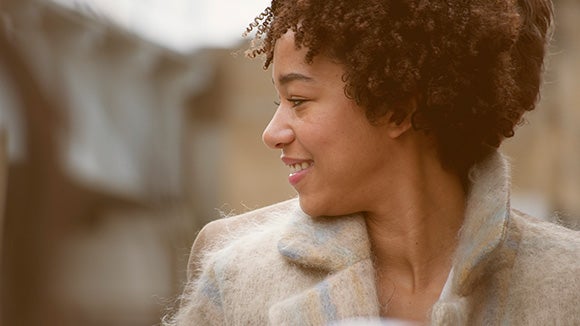 Rob Ball, Executive Consultant at IBM and Nicole Drakopoulou, Organisational Consultant at IBM, joined HR professionals from a range of industries at the Robert Walters Attracting and Retaining Millennials Breakfast Seminar in London to discuss what motivates the latest generation of professionals.
Rob and Nicole shared their insights from IBM into how businesses can adopt new initiatives to ensure Millennial staff perform at their best and how to encourage Millennials themselves to adapt to certain aspects of the company's working culture.
They also explained how, over the last few years, a number of myths have developed around what Millennials want at work.
Culture fit
Ensuring that your staff are a good fit for your company culture is important, particularly for Millennial employees. These professionals are looking for a career, not just a job, and working for an employer who shares their values is hugely important in avoiding staff attrition.
Pre-application screening can help to achieve this. In the case of Ikea, potential applicants are invited to take part in an on line pre-application screening process called "Fit Quiz. The test helps potential candidates assess whether or not they would be a good fit for the working culture at Ikea
While this adds an additional step to the application process it is also highly effective at giving potential employees important insights Ikea's company culture, leading ultimately to lower staff attrition.

Career progression
Many Millennial professionals had to delay their career progress due to the recent recession and they are keen to make up for lost time.
This means that providing them with a clear indication of where a career with your company can take them and when they can expect to get there is highly important. If Millennials believe that they can progress their career faster by changing employers they are likely to do so.
Therefore even if direct vertical progress isn't possible, providing Millennials with the chance to work across a variety of projects in different departments can show them that you are serious about developing them as individuals.
Technology
Millennials have been adept users of technology for most of their lives and as a result they have high expectations of IT systems and hardware. Rob and Nicole noted that ensuring that all IT systems are ready to use when a Millennial employee starts their first day creates an important positive first impression and maintaining a high quality of IT efficiency reinforces this. Providing Millennial professionals with a clear indication of where a career with your company can take them is highly important.
While it presents a significant challenge in terms of data protection, Millennials also value the chance to use their own devices for work purposes. Being able to connect to work systems with their own smartphones and tablets will encourage Millennials to work remotely, thereby maximising their efficiency.
Flexible working
While it should be noted that flexible working practices are unlikely to be the deciding factor in attracting Millennial professionals to change jobs, they are an important issue when it comes to employee morale, efficiency and retention.
Millennial workers have largely abandoned the attitude held by some members of older generations that hours put in at the office equate directly to how hard one works. One of IBM's major global divisions have recently introduced summer working hours., allowing staff to work compressed hours and leave after lunch on Fridays providing they have no obligations or imperative need to be in the office. While seemingly counter intuitive, IBM have noted that this has not decreased the productivity of their workforce.

Find out how much you're worth with the Global Robert Walters Salary Survey