A day in the life of an internal account manager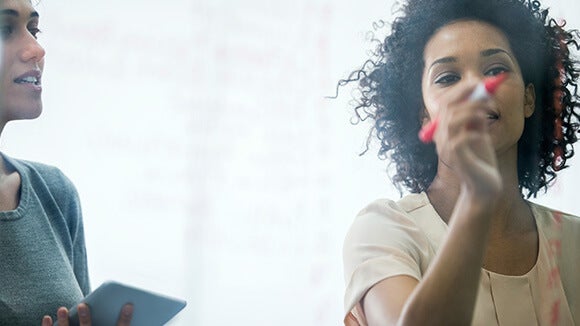 Linda Johnson is an internal account manager at Wingas. We spoke to her to find out more about what her job's really like.
What does your job entail?
At a basic level, I manage relationships between my business and our customers. I am the point of contact for a number of our clients. There are a variety of components to my role, from handling contracts, communicating and negotiating quotes to order tendering. A key part of the job is ensuring our customers ultimately have realistic expectations and they are clear of what we can deliver.
How did you get to where you are?
A key part of the job is ensuring our customers ultimately have realistic expectations and they are clear of what we can deliver. 
I come from a sales support background. This gave me an excellent grounding both from a service perspective and in terms of gaining a full understanding of the sales process from beginning to end. However, I prefer the recognition that I get from the business for account management and sales.
What do you like about your job?
I love the interaction with customers and having the feeling that I'm having an impact on driving the business forward. I also like being on the front line and having a really good idea of what's going on in that part of the company.
What skills do you think you need for your role?
Being a good relationship builder is important as I need to lean on lots of different people internally. As a result, I need to appreciate everyone's job is important to the ultimate success of both me and the business. Time management is also key – if you can't manage your own time, how can you manage a customer?
To sell a company's product, I think you really need an interest in the business. And probably most important of all, I think understanding and being able to relate to your customer is vital. To upsell to them, you need to thoroughly understand their requirements and how they operate. Taking an interest in their business is therefore crucial.
Is there anything someone thinking about a career as an internal account manager should know?
Before you take a job, make sure you know everything about it and have asked all the questions you need to at interview. You also need to bear in mind it's likely to be demanding and you'll need to apply yourself. But, at the same time, it's also very rewarding.
Linda Johnson is an Internal Account Manager at Wingas, a gas distribution, transport and storage business.
Interested in a role like Linda's? View the latest opportunities from Robert Walters.
Or if you have a friend looking for a new job, why not be rewarded for recommending Robert Walters? Learn more about our excellent referral scheme and refer your friend today.