Hot skills in demand in projects and change management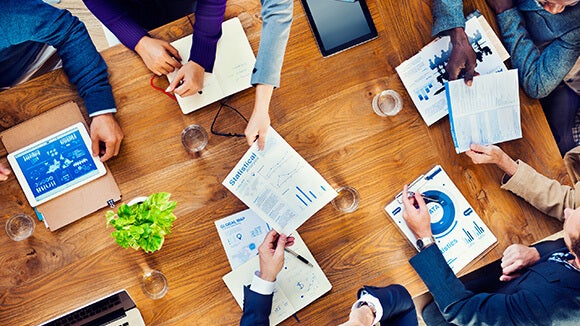 Regulatory pressures and banking initiatives to remediate past misdeeds are driving increased demand for projects professionals. We take a look into which skills are most in demand.
Many major institutions are running projects in response to large regulatory fines and deferred prosecution agreements.
Even those not directly impacted are focusing on this are as the scale of the penalties for non-compliance has become clear. This means compliance projects professionals are in high demand.
"There is an increased demand for talent in areas such as KYC, front office controls, AML and financial crime compliance as a result of tighter regulatory controls placed on firms," says Tom Chambers, Director at Robert Walters.
"An increase in rates which we expect to see continue into 2015 also means now is a great time to look for a new opportunity," he adds.
Firms of different sizes are continuing to seek cost efficient methods to run middle office functions, investing more heavily in off-shoring as well as increasing the use of contractors as a 'stop gap' during increased trading periods. Continued emphasis on cost reductions within the banking sector has made both asset management and private equity attractive alternatives for those looking for a change.
What is expected for early 2015?
Demand for candidates with operations project experience is still strong on both the buy and sell side. It is expected that the focus will change gradually over the coming months away from transaction reporting programmes and focus on clearing and collateral instead as the EMIR/DF programmes come to maturity.
In 2014 there have been fewer requirements for professionals with accounting and finance projects backgrounds. The implementation of new international accounting standards (IAS) has provided the only consistent hiring of these specialists in most organisations.
There has been strong demand for candidates with front office change experience. Anyone with suitable experience to work within an internal consultancy groups also remains strong, although permanent roles are more widely available in this space than contract roles.
Are rates set to increase?
An increase in rates which we expect to see continue into 2015 also means now is a great time to look for a new opportunity.
Operations projects professionals' rates are set to remain consistent, with the exception of those with deep collateral expertise in particular who should see moderate increases.
Rates for accounting and finance projects professionals have been flat at best and some have had to take a slight drop in rates to find new contracts. We anticipate that this trend will continue into 2015 as there is more focus on regulatory change than accounting and finance. An exception would be within IAS where skilled candidates are in demand.
For front office change professionals, rates are largely static as many firms are pushing to increase permanent headcount over contractors. Perhaps it could be worth investigating the pros and cons of a permanent role.
Looking for a different change management opportunity? Find out more about working on an internal consulting team.