Which system is most secure for enterprise networks?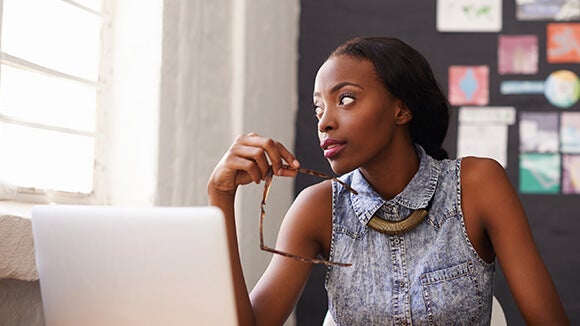 Microsoft vs IOS. Laptops versus mobile phones versus tablets. Every technology professional has their preferred system or platform - yet which is really better?
We may not be able to answer these constant rivalries for good - but panellists in a series of Cyber Security Seminars across the UK gave their opinion on if there is a difference in terms of security, and if so which wins this round.
IOS vs Microsoft
It's a tie. In the case of operating systems, the cyber security professionals did not believe one was better than the other.
Yes when looking at the number of viruses that attack an Apple product vs a Microsoft-based product, there are less. But that isn't because Apple is more secure - its just less frequently used in professional settings so fewer cyber criminals are writing malware for it.
But the problem is not that one has fewer viruses, because Microsoft releases patches for viruses very frequently.
"Microsoft operating systems are perhaps one of the more secure ways to run a company because everyone [has tried to break it], they have had to become more secure, and we have had to build the security around them" Adrian Holloway - Information Security Manager, SSC.
The problem is that many companies don't adjust the administrative rights correctly so when one virus is blocked - yet a cyber criminal has already figured out how to get in the system - then software can be altered slightly and many systems will not recognise the new virus and the cyber criminal can continue stealing information or monitoring the company.
"At one point in my career we wanted to test this. We took a virus that had been detected for Windows, changed one component by breaking it up and putting it back together, and 30% of systems did not recognise it." Andrew Avanessian - Vice President, Avecto. Apple is not more secure - its just less frequently used in professional settings so fewer cyber criminals are writing malware for it.
So it isn't the system or the virus blocker - it is staying up to date with the basics. Learn about some basic principles to help protect your company from a cyber security attack here.
Desktop, Laptop, Tablet or Mobile phone
What is going to be the next big vulnerability within cyber security? Mobile phones.
With the rise of the work mobile phones many companies have lost control over some aspects of user and administrative rights. Unsecured apps are easily downloaded to work mobile phones, and opened up to unsecure Wi-Fi networks.
Everything is now interconnected, and while you can not always 100% protect a desktop, laptop or tablet the software to monitor and segment these tools is more advanced than many people install on their professional mobile phones.
Everything is connected and as the business world continues to evolve, cyber criminals will find it easier to hack into mobile phones and worm into internal data that way. We are already seeing this happen in large data breaches, but it's the smaller criminals who are silently monitoring and steals low volumes of information that will continue to grow in this area.
Read more information on cyber security and the other topics discussed at the seminars here.
Contact us for more information about future technology seminars, or to have a confidential discussion about any of your recruitment needs.