Six tips to stand out as an administrative professional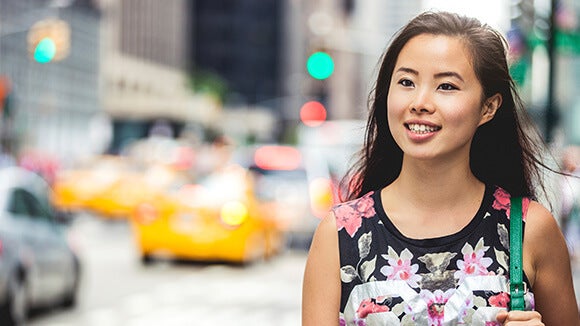 With a growing pool of administrative professionals seeking both temporary and permanent positions, you may find you're facing increasing competition when looking to secure to next admin role.
How can you set yourself apart as an administrative professional? Katie Drewitt, Principal Consultant at Robert Walters, shares six tips to help you stand out throughout the application process.
Submit an articulate CV
Take the opportunity to highlight your professionalism from the get go by submitting a comprehensive, well written CV.
When sending out applications for multiple administrative positions, it can be easy to make simple mistakes such as writing the wrong position or company on a cover letter or making grammatical errors and spelling mistakes. Although these errors seem minute, they can eliminate you from the process immediately:
Katie comments, "It's important to make a positive impression from the get go. Employers receiving dozens of applications will overlook your application immediately if there are mistakes in your CV or cover letter."
"Administrative professionals are depended on for their ability to be articulate and professional, with strong written communication skills. Approach the application process as a means to display your outstanding writing ability and thorough work ethic."
Do your research
A common pitfall for many administrative professionals is to opt for quantity over quality. You might think that adopting the 'blanket' approach (applying for multiple positions with the same CV) will provide you with more employment opportunities. In reality, no role is the same and you're not demonstrating you possess the key capabilities an employer is looking for.
By doing your research, you're aware of the demands of the position and you're able to adapt your application to draw on your relevant experience. These could just be small changes to your CV which can make your application go that much further:
Katie continues, "The application process can be time consuming, but you're much likely to get a response from submitting a tailored CV and cover letter to your target employer."
"It's much easier to prove your suitability for a role when you understand the company and the key responsibilities of the position. Sometimes this just requires a simple adjustment to your template CV to highlight your experience in a particular area, for example possessing previous customer service experience, knowledge of a specific piece of software or even having a full driving license."
Prepare relevant questions
At your interview, consider some questions that will help you fully understand the role:
"By asking relevant questions, you'll ensure you have all the information you need to prepare for the next stage of the process. You'll be able to put across your interest in the role and in turn, pique your future employer's interest by asking stimulating questions," Katie adds.
Highlight relevant experience
With administrative roles demanding mixed, essential skillsets, employers need to draw this information from just a scan of your CV:
Katie explains, "Make sure your key skills and experiences are clearly defined - use bullet points rather than lengthy paragraphs to present this information. As well as essential skills outlined in the job, highlight any additional experience you have and link this to the role, for example previous experience working within the sector, or any achievements you accomplished at a previous company."
Build rapport
The interview stage is the part of the process that really differentiates one candidate from another. At this point, you've been selected for possessing the necessary skillset, now employers are looking for you to demonstrate the soft skills integral to an admin career.
For junior level administrative positions, personality is just as important as skillset to hiring managers.
To really distinguish yourself as the preferred candidate, confidence is key:
Katie highlights, "For junior level administrative positions, personality is just as important as skillset to hiring managers. Of course, you need to be able to talk through your experiences articulately, but also show you're approachable and flexible, with an ability to build positive working relationships with your work colleagues."
"A firm handshake, personable attitude and open body language shows your future employer that you're both confident, and able to integrate seamlessly into a new working environment."
Follow-up
Instead of playing the waiting game, don't just let your CV do the talking:
Katie comments, "Once you've submitted your application, why not follow up with a phone call to check it's been received? Similarly, thanking people for their time after an interview shows you're attentive, professional and enthusiastic about the opportunity."
Hiring managers are also likely to remember applicants who go beyond what's expected in the recruitment process:
"If you've been given any feedback during the initial screening process, be proactive and prove you've taken steps to address this. For instance, if it's agreed that your presentation skills or knowledge of a particular software needs work, practise in preparation for the next stage of the process," Katie adds.
The application process provides the perfect platform to present some of the key skills you will be performing as an administrative professional. By following the above tips, you're well placed to immediately make the shortlist.