Technology & recruitment - the landscape for 2017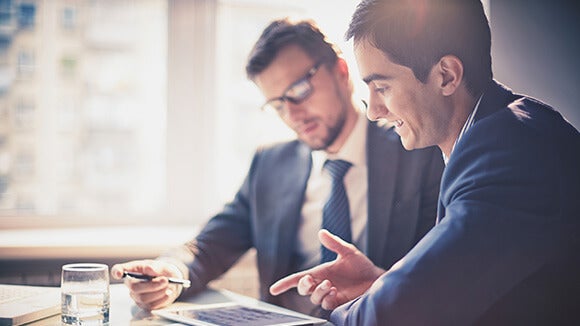 The tech and digital industry is one of the most dynamic sectors in the UK, with demand for IT professionals rapidly growing to support startup and SME businesses, as well as providing vital in-house functions for larger firms. In this climate, IT professionals are highly sought after and employers need to compete to secure top talent.
Robert Walters and Jobsite have surveyed over 700 senior IT professionals across the UK to gain insights on how demand for tech specialists will develop in 2017, the challenges employers will face and what strategies they can use to attract top talent.
See some of the key highlights below and download a full copy of the results today.
Key growth areas in 2017
With IT departments taking an increasingly prominent role within businesses, and startups seeing rising demand for their services, 47% of IT hiring managers expect hiring volumes to increase in 2017.
IT professionals are expected to be sought after across a range of specialisations, with senior IT professionals anticipating that cyber security professionals will see the highest growth in demand for their skills (54%). BI, development and digital professionals will also be highly sought after.
Contractors in demand
In 2017, while permanent roles are still anticipated to account for the bulk of increases to headcount, contractors will also become more popular to employers. Over a third of senior IT professionals expect to recruit an even mix of contractors and permanent staff or to hire primarily contractors, compared to just 25% who said likewise in 2016.
Spike in junior and graduate recruitment
Employers are coming to recognise that developing a strong IT function is a long term investment and this is reflected in the high demand for junior professionals in the field.
57% of senior IT professionals expect the number of staff hired at graduate or junior levels to increase next year, while just 17% expect hiring volumes of senior managers or directors to increase in 2017. Even outside of dedicated tech firms, senior business leaders are coming to recognise that effective IT teams can add value in terms of their ability to support business growth and provide vital security
Emphasis on staff retention
Given the preference among employers to recruit IT professionals at the junior level, long term retention is a high priority.
Senior IT professionals emphasised that considering the long term ambitions of staff and clearly communicating the opportunities for career development is important (54%), as is providing training to demonstrate this commitment (53%).
69% of senior IT professionals said that offering professionals the opportunity to work from home or other flexible working options is an effective strategy to ensure staff retention.
Download a full copy of the Technology & Recruitment: The Landscape for 2017 survey results