Great ways to upskill your staff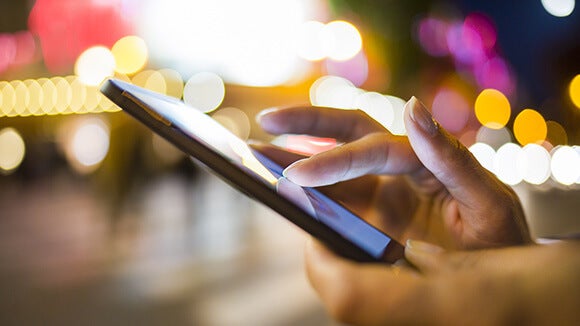 As the technology industry becomes more competitive, some employers are starting to recognise the benefits of upskilling staff and building strong leadership and succession plans, but it is still uncommon in many tech jobs. 
At a recent panel event, hosted by Robert Walters and Jobsite, we asked senior IT professionals their thoughts on upskilling - if it is important in tech jobs and ways they can best implement it in their business.

"Many CIOs say 'We shouldn't train people, because if they leave we lose the skills, time and money invested'. That's not the right mentality, it should be a partnership between staff and a company and that's how a company evolves. And if you get it right, employees will stay longer and feel more loyalty to the business," said Steve Holloway, Executive Partner at Gartner. 
On the job training
Many employers lean towards increasing an employees skill profile by giving them increased responsibility in their daily jobs. 
On the job training allows employees to learn the skills they need in real circumstances faced by the business. 
Frequently this is best achieved by having senior staff work alongside more junior employees, or by creating mentorship programmes within the business. 
Jon Cleaver, CTO of Sofology comments, "I don't believe short courses, like 5 day residential courses, work as well in technology because you tend to learn everything from a text book rather than on the job and in life circumstances. Instead I believe you can upskill quicker by creating a mentor structure within the organisation."
"Have a team put together from junior to senior levels employees who will be working together. The more senior employees can bring people's skills forward faster and people will learn in real situations."
Courses and seminars
Although on the job training is successful at upskilling more junior employees, it can only really teach what a company's employees already know. 
A company may want to look to complement this with courses and professional seminars for more senior employees. Having the headspace to develop new skills is incredibly important and can lead to innovative progress for a company
Staff then have a chance to learn new technologies and advanced skills and can then bring them back to implement in their teams, helping to grow the department's skill set. 
Steve Holloway, Executive Partner from Gartner comments further, "Many companies still have a mind-set that by upskilling employees could lead to a loss of resources once an employee tooks to leave the business. Due to this, they don't give employees the headspace to develop."
"Having the headspace to develop new skills is incredibly important though and can lead to innovative progress for the company." Employers are starting to recognise the long-term benefit of upskilling their staff so they can build strong succession plans.
A mix of tactics
No one way is the "right way" and because of this, several senior IT professionals look to implement a mix of training and upskilling tactics. 
Martin Tyley, a Partner at KPMG, "At KPMG we agree with qualifications and professional development when appropriate but it's just a matter of how you get it. It takes cultural organisation to get people to do it. Everyone wants to progress and take on new skills, so an employer needs to find different ways to allow people to do that. I commonly find in technology it is a 70/20/10 ratio. 
70% Understanding and experience: On the job training with real situations
20% Proactive mentoring: Structured mentoring that helps employees understand what they are doing and how this will help their careers in 1 year, 3 years, 5 years' time 
10% Classroom upskilling: Professional development through courses, classroom scenarios and seminars that can highlight new skills and new technologies. Plural Science is a good resource for this.
Learn more and download a copy of Technology & Recruitment - The Landscape For 2017.
For more information about the Technology & Recruitment campaign, or for a confidential discussion about your career or hiring needs contact us today.