Self-esteem and progression: how can employers instil greater confidence in female workers?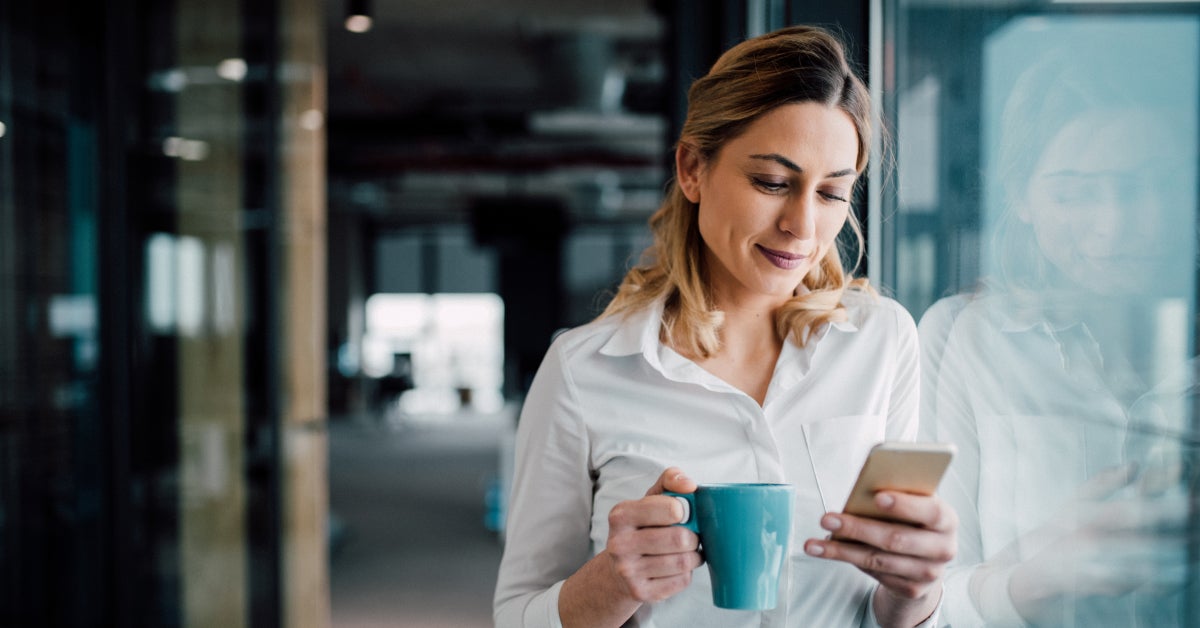 It's a typical characteristic of British culture to be self-deprecating – with too much self-belief, drive or ambition perceived as arrogant, or even aggressive. This cultural norm naturally manifests in the workplace, but is this preventing professionals from realising their aspirations and scaling the career ladder?
Latest research into diversity & inclusion by Robert Walters identifies that a lack of self-esteem is a reoccurring mental health issue for professionals throughout their careers, and women are affected the most.
A lack of confidence is outlined as a key factor preventing women from negotiating a higher salary, believing that they are worthy of a promotion, or feeling self-assured enough to leave their current role for a better opportunity. Nearly double the proportion of women than men (22% v 13%) claim that a lack of self-esteem is one of the main barriers to their progression, while men are 10% more likely than women to leave a job that offers no clear progression.
Sarah Horridge, Head of Human Resources at Robert Walters highlights, "With terms such as 'impostor syndrome' becoming increasingly commonplace, underlying self-esteem issues are deeply entrenched in the workplace, especially amongst women, and are not so easy to detect straightaway.
"Addressing it means conversations need to skirt the lines between personal and professional to recognise individuals that are held back by low confidence. This will allow leaders to support their growth both emotionally and professionally."
An employer's wellbeing offering goes beyond offering supportive workplace initiatives such as flexible working and parental leave.
But how can employers be proactive in empowering their staff to drive their careers forward before issues of low self-esteem bubble to the surface?
Diversity in leadership
Robert Walters research shows a quarter of women feel the current composition of their employer's management team negatively impacts their chance of reaching a more senior level. This challenge seems to impact women at Senior Manager level particularly – with a third of women stating that a lack of diversity negatively impacts the confidence they have in their role within the company. This figure is 30% higher than men who feel the same.
Habiba Khatoon, Director at Robert Walters states, "A lack of diversity at board-level, whether it be ethnic, gender or age, creates an invisible barrier and disillusionment for under-represented groups who believe it isn't possible to advance at that organisation."
"The opportunity is at hand to motivate your workforce by providing aspirational, female, role models that can help to instil confidence in women that are yet to reach senior levels that this progression path is open and available to them."
Open the lines of communication
Lucy Bisset, Director at Robert Walters, explains a supportive management style requires an open-door policy:
"Access to senior leaders is so important. An open-door policy where both male and female employees can talk about their concerns, problems and successes without getting treated any differently. I urge all people in senior positions to ensure they work on providing this area - barriers in the office will be removed much quicker if it's a top-down approach."
Training and development
Four in 10 women (44%) list training opportunities as a key factor in a job - with 61% of women believing that this investment into their skill set would help their confidence.
Despite this, over a third (35%) of women state that there are no relevant training courses available to them by their employer.
This suggests that while employers focus their commitment to improving gender equality, there are practical steps they can take to upskilling, and honing the potential of their staff, regardless of gender. Setting aside a training budget is key to unlocking an employees' potential – given them the opportunity to control their training autonomously will allow them to develop in the areas where they may not feel so confident – boosting their productivity and their wellbeing to boot.
Clearer progression routes
Impostor syndrome can creep up in situations where employees lack focus, understanding or direction to strive to reach their next career step.
Less than a fifth (19%) of women claim to know what they need to do to get a promotion. In fact, 1 in 5 women state they want clearer progression routes, alongside better support from management.
Structured career plans can signpost intervals where women are given the space to negotiate their pay or achieve goals to reach more senior or managerial positions.
A personalised approach
Chris Hickey, UK CEO at Robert Walters explains what a strong mental health focus in the workplace means:
"An employer's wellbeing offering goes beyond offering supportive workplace initiatives such as flexible working and parental leave. To prioritise professionals' mental health, it's always going to come down to taking a 'people' approach - create a space where anxieties can be shared, tangible career milestones can be developed and well-understood, and employees – male and female - are encouraged to believe in themselves. It's also a safe environment where they can voice a need for further mental health support whenever they feel they may need it."
Download Driving Diversity & Inclusion in the Workplace to read the full report findings.