Top five ways to prepare for an accounting interview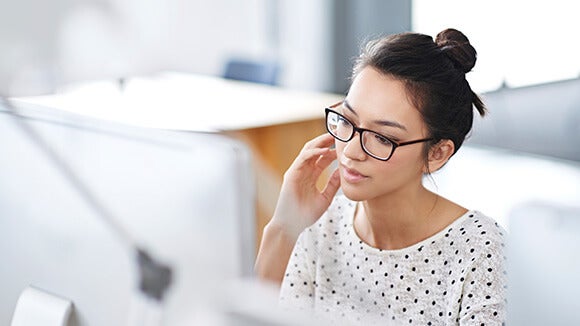 You can't always predict what type of questions will be asked during an accounting interview. 
While we are seeing an increase in the number of roles available for accountants, the best employers can still be highly selective in their hiring - make sure you stand out from the crowd.
"We expect to see continued competition for the highest calibre candidates in 2016. Therefore preparing well for an accountancy interview is vital. Hiring managers will be particularly interested in seeing candidates who can demonstrate their skills drawn from specific experiences" says Andrew Setchell, Director of Accountancy Recruitment and Robert Walters.
Knowledge is key
Whether you are interviewing for a practice role or in-house accounting, researching and knowing the different areas of the business and the overall ethos will help demonstrate your enthusiasm towards the company.
Researching and obtaining as much information as possible about the firm will provide you with a better chance of tackling questions. This will also help you to stand out against other candidates.
Know your CV and draw on specific examples  
Be able to draw on specific examples that have contributed to the success of the business. Companies often look out for accountants that can demonstrate some sort of audit expertise, quantitative acumen and financial expertise. Therefore, relating back to a situation whereby your input helped save cost or solved an analytical problem. This will also validate the points highlighted in your CV. Hiring managers will be particularly interested in seeing candidates who can demonstrate their skills drawn from specific experiences
Prepare your own questions
An interview is all about finding out whether you are a good fit with the company. Having a set of questions prepared, shows your interest in the organisation and the role itself. Preparing a set of questions will help you evaluate if the job is right for you and help in building a dialogue between you and the interviewee. This will show that you have given the job real thought and leave a great final impression of your interview
Use your own personal networks
Talking to your peers in the accounting industry may enable you to get information about the company that isn't readily available in the public domain. This can give you something different to discuss and leave a memorable impression on the interviewee's mind.
Dress appropriately
It is important to dress appropriately as the first impression counts a long way. Give yourself the best chance from the get go. Your recruitment consultant should be able to advise you on appropriate dress code for each company you interview with. When in doubt, opt for business attire.
Find out what you're worth using the Robert Walters Salary Survey.
Or, find your next contract accounting opportunity via our job search page.