Researching a company prior to your interview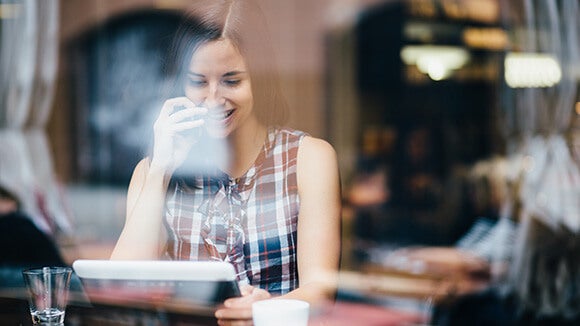 It's no wonder that HR professionals are often particular about their choice of employer. After all, if you do not believe in the company's values, management, perception, and people strategies, then how can you support it's employees when you're in the HR department?
Preparing for interview can not only help you land your dream job but will give you the best possible insight for what to expect in the role.
We discuss some best practice tips to take you to the front of the pack:
Search the web wisely
The first destination when researching an organisation is often the company website. But you can't leave it there.
Start by doing a web search for the company, looking at news articles and social media networks to gain a wider perspective on the company's positioning in the market, their products and practices as well as their organisational culture.
Before arriving at the interview, you'll need a well-rounded opinion of the company as well as being confident discussing this when asked. Questions you'll need to consider include; what is the company known for in the market? What is it's strategy for the future? And, what are the organisation's core values?

Keeping up to date with news stories involving or impacting the company will provide an instant talking point should you ever need it. 
Similarly, it can be useful to research leaders within the organisation, ascertaining where their remit lies and whether their background aligns with yours in any way. LinkedIn and other professional networking platforms are a great source of information, helping you consider the types of projects they might lead and why you would want to work with them. True business partnering skills are a valuable asset within HR and your interviewers will want to see that you take an active interest in a range of stakeholders within the business.
Remember to read the small print and request further information

When visiting the company website, make sure to review any financial or investor information available, requesting extra information if possible and signing up to company newsletters. Holding insight on the company's performance indicates a genuine commitment to working with the company for the long term. Things to consider include; annual turnover or current share price, performance trends, the current economic outlook and how this may potentially affect your role.
Watch the news
Keeping up to date with news stories involving or impacting the company will provide an instant talking point should you ever need it. Make sure you remember where you first saw the story, who it was discussing and what potential impact this may have on the company. On the morning of the interview, make sure you're abreast of any latest developments and be ready to discuss them should they arise.
If your interviewers have been quoted in news stories, consider what these quotes might reveal about them personally as well as their position within the company. Anticipating this in advance will allow you to adjust your behaviour to engage with them as best possible in the interview.  
Speak to your recruitment consultant

Remember that your recruitment consultant can provide a lot of guidance outside of what can be found in popular media. Often they have worked with the company for some time and will be able to prepare you for differences in interviewer personalities and styles, as well as where people may have potentially faltered in the past. Likewise, they will be able to tell you why the position has become available as well as advising you on what the interview process should involve.
To find out more about how to prepare for interview, or to discuss current opportunities speak to Colin Loth on 0207 509 8511.