Top 4 considerations when making a career change into technology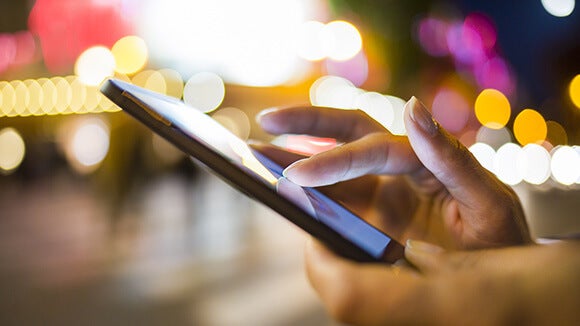 As the technology sector continues to expand, technology hiring managers are increasingly looking for people from non-technology backgrounds to meet the changing needs of the industry.
Professionals with experience outside technical technology roles are now presented with exciting opportunities to change career and move into a dynamic and evolving industry.  
"With the scope of technology projects increasing dramatically, we've seen an upward pressure on salaries as well as people entering the profession far more frequently from other areas of business," says Natasha Brooks, Head of Technology Recruitment at Robert Walters.
"For those looking to enter the field, finding your niche and marketing your skill set in the right way will be crucial to a successful career move."
Key considerations
1. Your talents and interests
First and foremost, think about where your talents lie and what area of technology will keep you most engaged.
Do you like engaging with stakeholders often? Are you a technical person? Do you enjoy methodical tasks or rapidly changing environments?
Technology lends itself to a wide range of professions and specialisms, from design roles all the way through to data security. Things you should consider include:
Area of technology you are most passionate about
Your current skill set
The type of organisation you would like to work in
2. Training
For those looking to enter the field, finding your niche and marketing your skill set in the right way will be crucial to a successful career move. 
Although you will need a preliminary background in using technology, not having a specific IT qualification should not be a barrier.
Businesses and training colleges offer many training options which can help you make the switch. A common avenue for people to gain a qualification in technology is to undertake a masters degree, despite having transitioned from another initial line of study.
3. Marketing your non-technology skills
Moving into technology from another profession is often viewed favourably by potential employers, particularly if you've had the chance to build up valuable skills which are relatively rare in the technology profession.
This may change across different businesses, however some of the most commonly cited examples include business partnering, project coordination and communication skills.
4. Social media and networking
When you have your qualifications and you're clear about the area of technology you would like to move in to, networking is the next step.
Make sure you maximise your existing connections as well as increase your engagement in professional associations and social media. This could the key influencing factor to get you into your new role.
Find your first technology position via our job search page.
Or, find out what you'll be worth in technology using our Robert Walters Salary Survey.