Why Become a Specialist Tax Contractor?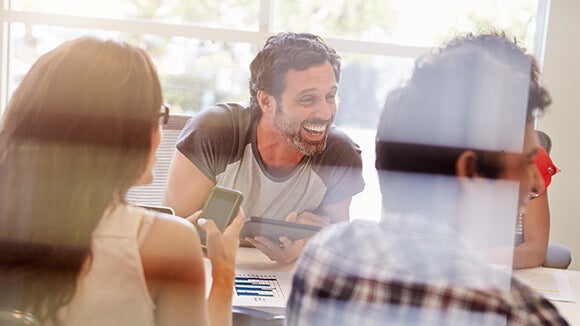 There are many reasons why employers may look to hire a tax professionals on a contract basis. In fact, a notable proportion of the in-house tax jobs we recruit for are on a contract or interim basis. 
We take a look at these roles in detail and explain how they can boost your CV.
Benefits of hiring an interim on a short-term basis?
There are many reasons why employers may hire a specialist tax contractor. They may not have sufficient budget to hire permanently. Or they may be looking for someone to come in to complete a business-critical project within a set time frame. Contracts generally last for a set period. They can last for six months or in some cases even up to a year, which can provide an element of security.
When they're hiring, businesses generally have very a strong idea of the type of person they're after. They typically will look for very specific skills and experience. To ensure they recruit the most suitable candidate, some businesses even implement a similar screening and/or interview process to what you may have experienced specific for a permanent job. But why might you want to consider a contract tax position?
Greater freedom
Firstly, you'll have more freedom to move around as you choose. So if you fancy having three months off to go travelling around Europe, you can easily schedule this in. The flip side is that you'll be less secure in your role. But good contractors are hard to find so should the very worst happen, chances are you'll still be in significant demand from other employers.
Greater breadth of experience
While people in permanent roles may be able to build a career with an employer and progress through the business, a contractor will gain a far wider range of experience. If you take interim roles over a sustained period, you'll gain experience of a range of industries and get to work on a wide variety of projects (e.g. it's likely you'll build an impressive portfolio of working on both UK and international tax regulations). This can look great for your CV and really boost your long-term career prospects.
If you fancy having three months off to go travelling around Europe, you can easily schedule this in. 
Higher pay packet
Due to their ability to add value immediately and employers not having to train them, businesses will typically pay a premium for top contract talent. This is especially the case at the senior end of the market, with an interim senior tax manager often securing a pay packet 10 - 20% higher than they would get in a comparable permanent role. While more junior tax roles may not be as lucrative, you are still likely to receive more than you would in a similar permanent role, due to the value you can add from the off.