A day in the life of a project specialist at a leading international bank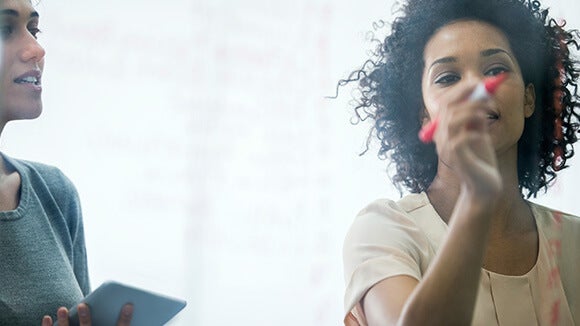 Projects specialists are always in demand in the banking and financial services jobs market. Here, we talk to a seasoned contractor to find out more about his career.
How did you get into project work?
I first joined Accenture's graduate programme, where I stayed for four years and was involved in a lot of consultancy projects. I then moved to Sydney for four years, where I got into project work for investment banks. I knew that was the direction I wanted to take my career in so took a PRINCE 2 project management training course before I relocated. Earlier this year, I moved back to the UK and have been working on a project for an international investment bank in London since July.
What does your current project involve?
I am responsible for automating risk and performance metrics – such as trade volumes, cancelled, amended and late trades, unconfirmed and unvalidated trades – that are currently completed manually for the heads of business across two asset classes, equity derivatives and collateral management. Once the project finishes, an automated e-mail containing specified reports will be sent to managers' inboxes each week.
How did you get your current role?
I was using Robert Walters in Australia – they actually held my business visa allowing me to stay there – and asked my consultant in Sydney to pass on my details to the London office. I was very impressed with Robert Walters overall – they clearly have a good range of contacts, which allows them access to the best roles in the market. The guidance I received prior to my interview, in terms of who would be interviewing me and exactly what the role entailed, was also very useful.
What appeals to you about working as a contractor?
There are pros and cons. Ultimately you are there to do a job – it starts there and ends there. This means you are left out of any performance ratings. You are left to move forward on your own terms and progress through taking roles with greater responsibility. As a project manager, I really like the idea that I never do the same thing twice. Overall, it's much more varied than a lot of other jobs within the bank.
What qualities do you think a contract project specialist needs to be successful?
You need to be very good at working with lots of different stakeholders at all seniority levels and be able to pick things up very quickly. You also need to be extremely organised and to adapt to changing circumstances to ensure the project stays on track.
Projects specialists are always in demand in the banking and financial services jobs market. 
Interested in a projects job? Contact Charlotte Dixon on our projects recruitment team by email or on +44 (0)20 7509 8964.