So you want to be an inventory manager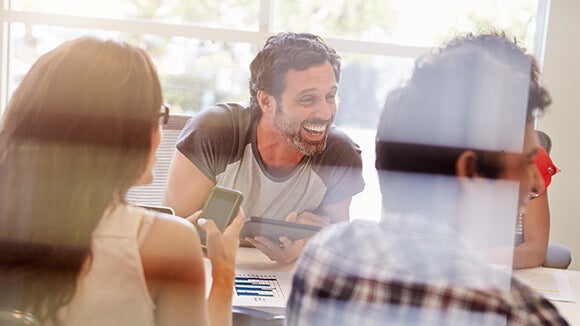 Inventory management jobs are of critical importance to the success of businesses. We explore why employers attach such significance to these roles and what they involve.
Firstly, what is inventory and why is it important?
Inventory is any raw material or work-in-progress/finished products. Each of these costs the business money. As a result, inventory levels need to be balanced and controlled – businesses need enough stock to ensure they can fulfil orders and make profit but not too much as this can lead to cash flow problems.
What are the main benefits of effective inventory management?
Strong inventory management enables a company to control stock levels and ultimately ensure it fulfils its customers' needs. Accurate inventory therefore ensures wastage is minimal.
Without precise data regarding unit volumes within each phase of the production process, the company also cannot accurately calculate the tax it should pay. This could then cause it to underpay taxes due and possibly incur stiff penalties in the event of an independent audit. So, it's an important job.
What main responsibilities does an inventory manager have?
Inventory management professionals need to ensure that inventory levels do not either become too high (which can lead to wastage) or dwindle to the point that they could damage a business' operations. It therefore primarily involves control and management of the supply chain – businesses need to ensure suppliers deliver products and services within the timeframes and costs agreed.
Think about it from the customer's perspective – all he or she wants is for his or her order to be delivered within the requested timeframes. If this does not happen, it can severely impact a company's ability to deliver its services and ultimately negatively affect its reputation.
What skills does an inventory manager need?
The key to successful inventory management is careful planning. You will need to be organised and have an excellent attention to detail. Typically, you will need to devise and implement highly precise and number-driven systems and processes to ensure maximum efficiency and accuracy.
Inventory management professionals need to have a strong understanding of the time it takes to order supplies from suppliers to deliver and, if they are working in manufacturing businesses, the time it takes to create products. In addition, they also need a clear idea about demand for these products (i.e. how long stock is likely to remain on site). In short, lead times are critical to success.
Inventory is any raw material or work-in-progress/finished products. Each of these costs the business money. As a result, inventory levels need to be balanced and controlled. 
What other skills would I need?
Managing costs are a big part of the job so you will need to be strong in this area. You will need to think not only about the costs of the products and services involved in creating stock but also the cost of the inventory as a finished product and the tax liability involved (particularly around the value of the stock). 
If you have inventory/material skills you will be in high demand as businesses are looking to implement processes to reduce working capital and reinvest back into the business. Working within supply chain and with experience within inventory management you can be highly valued by the business as the processes you implement should impact on every department.  As an Inventory Manager/Material Manager you will be able to earn an average salary between £40k – 65k depending on the location or business.