Job volumes increase 27% in Guildford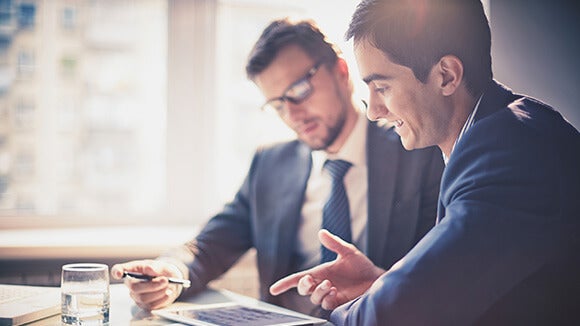 The latest Robert Walters UK Jobs Index has revealed that job vacancies in Guildford rose by 27% in the first quarter of 2017 compared to the same time last year, outstripping the national average of 25%.
"After a period of uncertainty in 2016, employer confidence is showing strong signs of recovery this year, with job volumes growing significantly," commented James Franklin, Associate Director at Robert Walters.
"Despite the lack of clarity around Britain's future trade relationships with the EU and the rest of the world, demand for professionals across a range of fields remains high as businesses look to capitalise on the current opportunities available."
"While job volumes are rising, employers are taking a discerning approach to recruitment, aware of the challenges and opportunities that the shifting economic and political situation may bring."
"As a result, highly skilled and experienced professionals are being sought by employers, as they look to build robust teams that can adapt to the changing circumstances."
Employers keen to recruit contract professionals
While job volumes have risen for both permanent and temporary roles, many employers are showing a strong desire to recruit professionals on an interim basis, particularly concerning accounting and finance professionals.
"In the face of a strong but fluid economy, employers are keen to secure a highly skilled flexible workforce, particularly in the case of accounting and finance specialists," added James Franklin.
"As a result, professionals in this sector who are prepared to take on short term, interim contracts can secure high daily rates, in addition to gaining experience with a wide range of employers and working on broad range of projects, providing them with new skills and offering the opportunity to move into new professional areas."
To learn more, read the latest career articles here.
Want to find out what you're worth? Request a copy of our Global Salary Survey.