Top tips for new HR professionals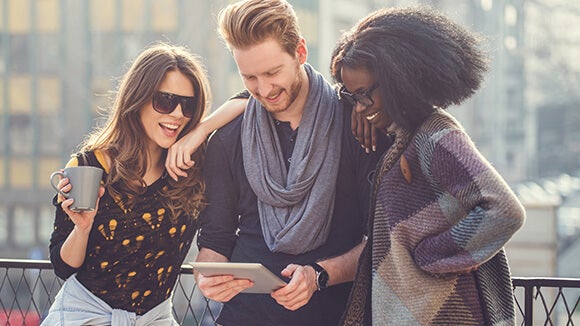 As the economy improves, businesses are now looking to grow their HR functions, to support strategic growth objectives and to develop successful talent management strategies to meet the challenges of skills shortages.
New HR professionals should consider how can they make the most impact in this new business environment.
"As businesses once again focus on growth, HR will play a key strategic role within the organisation," said Nick Allwood, Senior Manager at Robert Walters. "New HR professionals have a huge opportunity to demonstrate that they can have a siginifcant impact within their organisations." 

Commercial awareness and involvement
When joining any business, fully immerse yourself in the company, understanding its operations as well as the people who drive it, paying close attention to your own skill set and identifying ways that you can help the business achieve its overall goals.
It's not just what you know but who you know
The saying speaks for itself and it's true for most professions. However HR is a field which particularly lends itself to networking. Building relationships with stakeholders both inside and outside of your organisation can not only help you identify talent and areas for improvement, it can benefit your visibility within the organisation.  
Professional social media tools like LinkedIn are a fantastic way to understand not only the teams and influencers within your organisation but within competitors as well. The more you are engaged with these channels, the easier you will be able to grow and maintain your professional contacts. 
As businesses once again focus on growth, HR will play a key strategic role within the organisation. 
Industry insight
Regardless of where you are in your career, surround yourself with as much information as possible.
Keeping abreast of topical stories, fluctuations in the macro-economy and anything in the market that might impact your business. Fantastic avenues for keeping yourself in the know include;
Social media groups (LinkedIn and Facebook)
Industry seminars
Popular news sources (radio, television and print)
Industry publications
Independent whitepapers
Industry forums and alumni groups
Keeping yourself informed will not only help you make more educated decisions in the workplace, it will increase your opportunities to network with key stakeholders across the business as well as improve your visibility within the greater HR community.
Always get the job done but make sure it's in the best way possible
At the end of the day, getting the job done will be what your performance is judged on. But, you don't want to get yourself into the trap of just being the 'yes-person', unable to introduce strategy or process improvements.
Successful HR professionals anticipate the needs of their business, adjust their actions accordingly and communicate improvements to those involved.
Being proactive will not make your job more interesting, it will increase your value in front of those who matter the most.
Always strive to be better
The HR profession is always changing and so should you. Try to think of your career as one long training course, full of continual improvements and additions to your skill set.
Being an early adopter of new best practices will not only help you move up the ranks quickly, it can make your everyday processes a lot more interesting and efficient.
Best of all, keeping up to date with additional qualifications may be just the extra push you need to make yourself stand out from the crowd, giving you greater power in salary negotiations.
Take the next step toward your ultimate career in HR. Access our job search page.
Or, find out what you could be worth using the Robert Walters Salary Survey.