How to use LinkedIn to generate B2B sales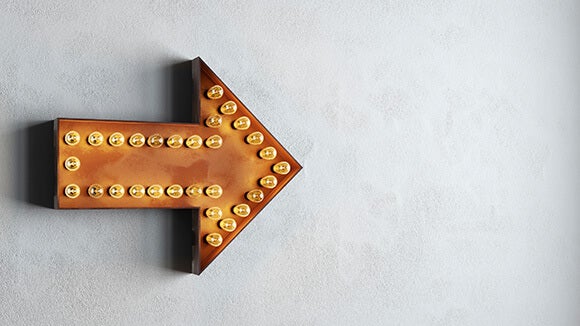 Attend any marketing conference around the world and you will be told that social media is or will be the future of lead generation. However, is this really the case for B2B marketers?
Or do we need to be a bit cleverer about how we spend our critical marketing budget to generate the best leads for our business?
Steven Coxall, marketing director at Robert Waters, believes that whilst social media needs to play a part in B2B lead generation, the real focus should be on utilising LinkedIn. According to research by HubSpot, most marketing professionals agree.
In fact, respondents to their recent survey reported driving 277% more leads when they focused their efforts and resources on LinkedIn instead of Facebook, Twitter and other platforms that truly embrace the "social" in social media. Based on this research now is the time to implement a comprehensive LinkedIn client acquisition strategy. Here, Steven offers his opinion on the basics of generating sales leads through LinkedIn.
People and organisations
"LinkedIn is about creating interconnected networks of both people and organisations. To make the platform work for your business you need to use it to map out all of the key contacts and clients that operate in your industry.
Now this may sound simple and obvious but why have a hundred sales people calling thousands of clients a day in the off chance that they might be calling the right contact or that that contact will still be working at the organisation.
LinkedIn is about creating interconnected networks of both people and organisations. 
With LinkedIn, you can establish who the Finance Director of a company is, how large the accounting department is and whether or not they have to payroll over 500 employees. This makes lead generation efforts not only easier - it ensures that they'll always be more effective.
Create groups of relevant professionals
Now that you know who exactly your target audience are you need to create groups of these professionals that you can communicate with and provide value add information to. For example if your business sells printers to large corporates you need to create a Linkedin group for facilities managers who regularly purchase printers.
Within the group you will then need to provide them with interesting information on printer technologies etc. Once you have this group engaged they will be a lot more receptive to sales calls and campaigns.
Answer questions in forums and groups
Most B2B organisations are focused on positioning themselves as thought leaders within their industry, LinkedIn can help with this. Get your sales teams to answer questions that appear on forums and in groups.
Not only does this position your sales staff as experts it also reflects positively on your brand. An easy way to answer a lot of questions is to subscribe to the RSS feed of categories that are relevant to your business. 
Don't forget advertising 
Although we are working in the realms of social media, old fashioned advertising cannot be forgotten. The LinkedIn database is extremely powerful and allows you to mine relevant professionals and generate lists of your target clients. Once you have these you can either commence a branded advertising campaign that communicates clear sales messages to your target audience or you can launch an email DM campaign to this exact audience. 
Generate leads through your LinkedIn page 
In addition to helping your sales team speak to the right people, you'll also succeed on LinkedIn thanks to B2B inbound marketing activities. Instead of needing to prove your value and experience to every company or client you call that has never heard of you, it's simple to direct their attention to your companies LinkedIn page.
They'll be able to find out more about your organisation. They can read the recommendations that existing clients have written about the company, and they'll see lists of accomplishments, products and services."

Looking for a career in sales? Check out the latest opportunities via the Robert Walters job search.
Or, find out what you're worth using the Salary Survey.