Five key benefits of completing an internship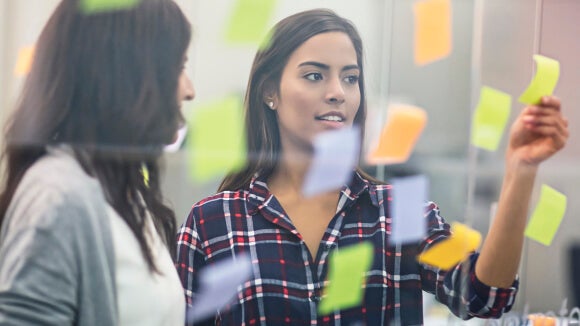 When considering a new hire, the most common question from hiring managers is whether they have completed an internship or placement. The importance of industry experience on a CV is undeniable, they are a great way to gain experience, develop professional skills and fill knowledge gaps of the industry you are looking to develop your career in.
Here we review five key benefits of completing an internship or placement and how it can help advance your employability.
Preparation for the working environment
An internship will be a great way to be introduced into 'working-life' and will expose you to how a company operates as well as preparing you with a valuable skillset which you can take with you into your career.
Valuable experiences to discuss in your first interview
Many hiring managers focus on previous experience and how you have overcome challenges within the workplace. Coming straight out of university does not fully prepare you for these situations. Yes, there are things you would have learnt at university which you could apply to these questions, but these aren't always strong enough. Internships are designed to give you the responsibility over a variety of tasks to complete to challenge and help you learn. This will be essential experiences to discuss when you are being interviewed for your next job.
Improves employability
When you are being considered for a role, you are often compared to other candidates. Having an internship on your CV will instantly make you stand out next to someone who hasn't done an internship. This will make you more valuable as a candidate and more likely to be invited for an interview.
Helps you to assess your career options
The opportunity to gain experience and an insight into what it's like to work in the industry you are considering is a great position to be in as you aren't tied into a contract. Internships are usually designed to expose you to various aspects of the industry you have chosen. Gaining as much experience and knowledge of the industry will help you get a better idea as to whether you'd like to pursue this as a future career or to look elsewhere.
It's not all about the money
Although internships often pay very little compared to a standard salary, it provides you with more than just monetary rewards - experience! Having previous experience on your CV can put you ahead of others competing for the same position, enhancing your chances of securing a job offer.

Internships are valuable in helping you start your career and are highly recommended by universities. Majority of work places look for an internship or equivalent on a CV to assess their capability to do the job. Not only will they better prepare you for working-life, but they will also help you narrow down your options of a future career.

If you enjoyed your internship you might look at continuing that career or, you might even be asked to stay on full-time. Read our how to get a job offer from your internship article.