64% of managers check professional social networks when hiring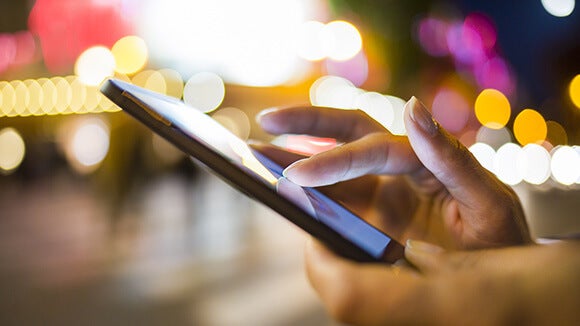 According to results from the Robert Walters whitepaper, 'Using Social Media in the Recruitment Process', over 50% of hiring managers would research prospective employees on social media sites before making a hire.
As a technology professional, there is a chance that you engage with social media already, however it's important to consider how your social network profile can impact your chances of securing your next role.
Among job seekers, the whitepaper showed LinkedIn as the key platform when it comes to job hunting, with 85% of survey respondents holding a LinkedIn profile, more than Facebook (74%) and Twitter (39%).
It's important to consider how your social network profile can impact your chances of securing your next role
Both employers and job seekers feel that Facebook and Twitter should be kept for personal interactions, rather than professional (70% of employers and 85% of job seekers).
Although 39% of hiring managers do not, as a rule, use Facebook and Twitter as part of the recruitment process, 64% say they have viewed a job seeker's professional social network profile (such as LinkedIn) at some point for this purpose.
Potentially moreso than other professions, specialist technology skills can be communicated using a variety of keywords and acronyms to demonstrate systems experience. For example, XML, Java, CSS, SQL etc. Using LinkedIn as an example, it is very easy to add these skills to your public profile as a way to not only increase your visibility to recruiters but also demonstrate your breadth of knowledge should a potential hiring manager navigate to your page. We also suggest reaching out to people within your network with requests to 'endorse' your skills and experience where appropriate.
Further to this, you can join and participate in groups relevant to your industry, sharing content that demonstrates your understanding and specialism in your area and to engage regularly with your network. This will not only help keep you up to date on current trends, but will also showcase your abilities and success to potential employers.
Read the full whitepaper to access the results of the research.
To find out more about our current technology job opportunities, contact Natasha Brooks on +44 (0) 20 7509 8403 or email natasha.brooks@robertwalters.com. You can also view current job opportunities online.