Millennials in demand in procurement and supply chain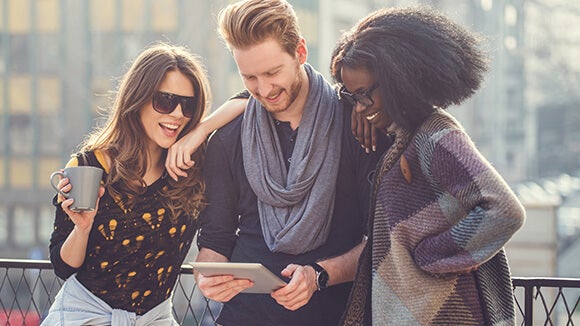 With procurement and supply chain jobs increasing steadily each quarter there are exciting career opportunities for Millennial professionals wanting to work in this growing and dynamic sector.
The number of advertised procurement and supply chain roles is up 22% year-on-year, and with Millennials set to make up more than half of the workforce by 2020, employers are looking to Millennials as the future business leaders in this profession.  
"With job volumes increasing every quarter supply chain and procurement employers are actively seeking Millennial professionals with the right backgrounds," said Neil Morgan, Associate Director of Procurement and Supply Chain at Robert Walters.
But besides growth in the professional and clear demand from employers, what makes a procurement and supply career appealing to Millennials?
Shape business ethics
For Millennials motivated by ethical business behaviour, procurement and supply chain provides an opportunity to directly impact a business's sustainability and corporate social responsibility strategy and activity. 
"With 25% of Millennials saying that one of the top three reasons they would change jobs is for something more fulfilling, the ability to have a direct impact on business ethics is a major draw card," explained Neil. 
Reward and recognition
A Robert Walters survey revealed that 32% of Millennials stay engaged at work through recognition of individual achievements. Procurement and supply chain jobs allow you to contribute at company's bottom line through building relationships with suppliers and effectively sourcing the best vendors and prices. 
"This recognition not only aligns with keeping engagement at work high, but also means that as a Millennial professional, you will have a positive contribution on company culture and feel of value to the wider business," continued Neil.
Technology skills in demand
Being more comfortable with technology in comparison with some Gen X, Gen Y and baby boomer colleagues is yet another key asset that businesses in the procurement and supply chain industry are seeking. Technology is at the heart of many businesses aiming to compete with its counterparts and having professionals who are tech savvy is crucial. 
Businesses are speeding up their technology adoption phases to ensure they attract Millenials possessing these skills
"For Millennials, the expectations surrounding technology standards in a business are very high and any business that is not tech savvy is at risk of losing these skilled professionals."
Businesses who adopt a technology solution that systematises procurement functions, allow for you to allocate your time more efficiently through ways including building supplier relationships, supply chain sustainability and risk management.