Demand for data scientists increases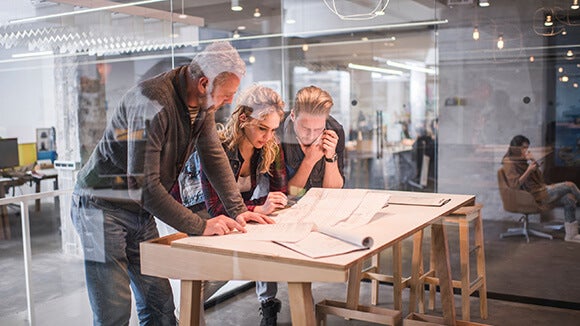 Over the past five years, data science specialists have seen significant growth in demand for their skills, with financial services becoming a major source of demand.
Employers are recognising the value that these professionals can deliver by improving the efficiency of business processes and providing valuable insights to help direct strategic decisions.
"In financial services, pressure from regulators is the driving force behind the demand for data scientists," said Tom Chambers, IT recruitment consultant at Robert Walters.
Opportunities in new sectors
While data science is an established field within commercial sectors such as retail and technology, financial services firms are now also showing strong interest in recruiting data science professionals.
"As compliance has become a growing concern, these firms are keen to implement a big data framework around trade surveillance, financial crime and risk analytics," continued Chambers.
Within retail banking and financial technology, data scientists are also in demand with an emphasis on creating user friendly digital platforms, drawing on big data to create systems that are safe and secure.
"In light of several high profile data breaches at well-known companies last year, cyber security has become a top priority for businesses," added Tom Chambers.
In addition to financial services having become a significant growth area, fields such as logistics transport and travel remain major employers of data scientists.
Transferable skills
"Across a range of industries, including financial services, we are seeing demand for professionals with experience in data visualisation, natural language processing, pattern recognition and behavioural analytics," continued Tom Chambers.
The transferable nature of these skills puts candidates in a strong position to move across industries and gives employers the potential to widen their talent pools when looking to recruit data science specialists.
"A shift towards favouring open source technology has also helped make it easier for data scientists to move into new fields, with shared programming languages making their skill set easily transferable."
Take a look at the latest projects jobs from Robert Walters.
Or, find out what you're worth via our Salary Survey.