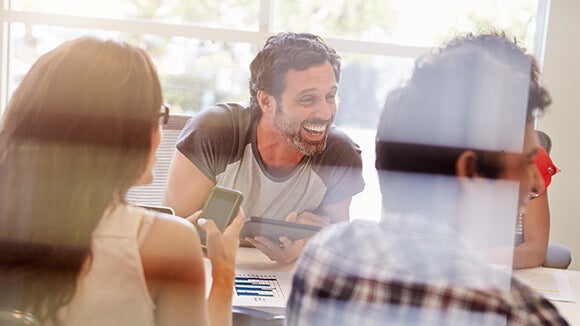 The Birmingham and Midlands Shared Services Centre Forum organises a numbers of different events every year to bring together the region's experts to create best practice and help develop the shared service community.

Events include talks from experts, networking events and onsite visits to local shared services centres.
UPCOMING EVENTS
The next Midlands forum event will be the SSC Christmas drinks event on Thursday 8th Decmber 2016 at High Line Bar in Resorts World Birmingham.
To book a place at the next SSC event or for more information about the Shared Services Forum in general, please contact olivia.field@robertwalters.com
Note: The SSC forum events often reach full capacity. Places are limited, so please RSVP to Olivia Field as soon as possible to guarantee a space at our next event.
PREVIOUS EVENTS
Shared Services & Employee Engagement
The latest forum event was held at the Britvic offices in Solihull, with Scott Brown, Director of Financial Shared Services for Britvic and Ian English, Financial Shared Services Manager for Halfords, leading the discussion on key challenges and innovative ideas around employee engagement. To find out more about what was discussed at the event, download the full presentation here.
Shared Services & Target Operating Models - Results
Following a previous request by members to introduce benchmarking to the forum, Stephen Duffy and Andre Ashton-Phillips presented the results of the maturity and operating model surveys completed at the previous event in April. The results have shown a shift in operating models amongst those SSC's towards Business Partnering and in the process, improve their individual functions through technology and process improvement. To download the full results, please click here.
Shared Services & Target Operating Models
Our latest SSC event was held at the Library of Birmingham on Thursday 21st April 2016. Stephen Duffy and Andrew Parris shared leading practices and current thinking on SSC models, outlining tools to help your own operating model. The aim of the forum was to share practical experiences on how to shape and manage the development of the SSC model within an organisation. Find out more by downloading the presentation here.
SSC Christmas Drinks at Harvey Nichols
Our annual SSC drinks event was held at Harvey Nichols in December, where the forum took the opportunity to discuss ideas for future events over 2016. The focus group explored common challenges, which the steering committee will aim to incorporate into future events. The committe also used this opportunity to finalise the terms of reference for the forum. Please download the PDF here.
Shared Services & Talent Development
Andrew Parris from Tarmac hosted the event alongside Stephen Duffy on Tuesday 13th October 2015. The event looked into why more companies are begining to create a talent development stratgey as a way of retaining high calibre candidates. Download the presentation here.
Shared Services & Change Management
Sharon Walton from Bilfinger/GVA and Stephen Duffy from Act Lean explored how to make sure change is managed properly to optimise the chances of success on change programmes. Download the presentation here.
Benchmarking - Why, When and How?
Stephen Duffy gave a talk on why benchmarking is important, and who you should be benchmarking with. He also included insight into how best to combine benchmarking and best practice to deliver real improvement in support services. Download the presentation here.
KPI Performance Management
Stephen Duffy gave a talk on KPI Performance Measurement in the shared service centre, which included some case studies from other SSC members. Download the presentation here.

If you would like to register an interest in this event or be added to the mailing list to be invited to future events, please email olivia.field@robertwalters.com. If there is a topic you would like covered at a future event, please feel free to contact us and we will try and accommodate.