Robert Walters Interim Management
Interim managers act as the backbone of an organisation in a time of change or transition. A sucessful interim professional is able to fill an urgent managerial need, strengthen a project or provide new direction and critical leadership when needed.  
At Robert Walters our focus is providing focused and bespoke managerial solutions that solve a problem, drive business growth and deliver measurable and robust ROI. 
We only work with the best - you can rely on our international network of proven multi-sector interim executives to solve any business challenge you may face.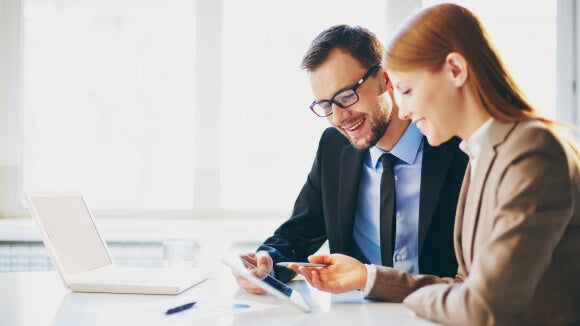 We work as a trusted advisor, leveraging our extensive recruitment expertise and industry knowledge to ensure the right individuals fill the right roles with our clients.
People are at the very core of our business, and as an organization we are committed to developing a deep understanding of the needs of both our clients and candidates. 
We do this through a 4 step approach:
Defining your business objectives, identifying key benchmarks to measure success
Delivering intelligent candidate sourcing solutions, leveraging technology to achieve this
Providing coherent metrics to clearly provide a consistent view of campaign delivery against your defined business objectives
Maintaining our commitment to innovation, fostering diversity and inclusion and market-leading sourcing and assessment techniques
We pride ourselves on offering tailored managerial solutions for our clients and interim professionals. Our services provide value no matter which stage of your job search or recruitment you may be in. We begin by looking at your desired outcomes and work alongside you to create a bespoke proposal of services to help you achieve success and deliver measurable ROI.
Our services include:
Market mapping/Benchmarking
Solutions design
Leadership analysis & development
Industry leading research & insights
We produce market leading research and insights that help C-Suite and Board executives drive success within their own companies. 
Through innovative research methods we are able to provide the most up to date industry knowledge, and highlight key UK and global business trends.  
View our latest interim management insights:
Delivering measurable success
We ensure organisations have access to the exact talent they need to fill skills gaps during change, growth and crises. 
At the end of a project we will work with businesses and professionals to review the success of the assignment and analyse any areas that can be further optimised. Our focus is increasing the ROI of every interim project and will work to ensure the pr
We have specialist expertise working with interim managers and directors across many disciplines including accountancy and finance, technology, procurement and supply chain, human resources and operations. 
We specialise in the following sectors:
Retail & consumer (FMCG)
Financial & professional services
Not for profit & public sector
Digital & media
Infrastructure & support services
Property & construction 
What our clients and candidates say
Institute of Interim Management Membership 
Robert Walters are proud to be corporate members of the Institute of Interim Managers (IIM). As part of our membership with the IIM, we host a series of events bringing together some of the top candidates and clients within the interim industry.
The Institute of Interim Management (IIM) is the UK's professional body for independent professionals operating at board or near-board level as interim managers and executives, in business on their own account. They are a collaborative organisation working with leading affiliate and partner organisations servicing independent professionals in general and interim management in particular.
For more information about Robert Walters partnership with the IIM, please contact Mo Hanslod on 020 7509 8737 or email at mo.hanslod@robertwalters.com.
Contact our UK Interim Management team
"Our interim managers are truly market leading and are focused on delivering tangible results within a wide range of businesses from AIM listed to FTSE 100.
The approach is always consultative and we work closely with each client to find the right solution for the business. We have a strong commitment to innovation with our clients which includes fostering diversity and inclusion strategies and utilysing market leading intelligent sourcing and assessment techniques."
Daniel O'Leary
Director, Interim Management - UK Regions 
"We offer expert interim management consultancy services across every level of the C-suite for both large and SME firms across the UK. Robert Walters interim management team know the market, how to find the best interim candidates and how to get them prepared to deliver for your business as soon as possible.
We work closely with our clients, offering innovative interim solutions to provide competitive advantage through executive recruitment. Contact the team today fo a confidential discussion about any key appointments you may be considering."
Mo Hanslod
Head of Interim Management - London & South East