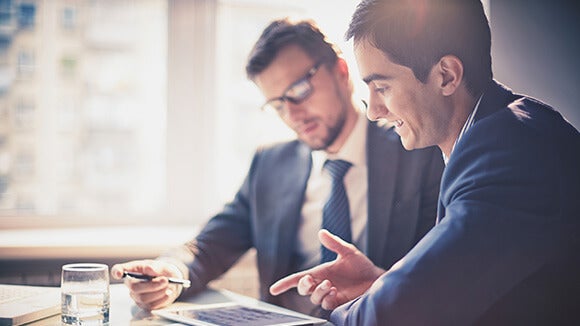 The MEN Business of the Year Awards are the region's most prestigious awards, recognising excellence and innovation across Greater Manchester.
In its 26th year, the awards continue to highlight outstanding achievements in the North West, underlining Manchester's position as one of the country's leading regions for business growth. 
Categories for this year's awards:
Head office not in Greater Manchester* - Sponsored by Manchester Airport Group
Turnover over £100m+ - Sponsored by PWC
Turnover between £50m & £100m - Sponsored by Robert Walters
Turnover between £25m & £50m - Sponsored by Hill Dickinson
Turnover between £10m & £25m - Sponsored by Manchester Evening News
Turnover between £5m & £10m - Sponsored by Brewin Dolphin
Turnover under £5m - Sponsored by Salford Business School
Young Business of the Year** - Sponsored by Bolton School
Judges Choice Award*** - Sponsored by Barclay's
LDC Mitchell Henry Prize***
Benefits of applying
For the Finalists
All companies who apply will be visited by the judging panel with representatives from the Executive Judges. Following these meetings a shortlist will be announced. Shortlisted companies will be invited to make a presentation on either the 11th or 12th October in central Manchester.
Shortlisted companies will receive press coverage in the Manchester Evening News, and special recognition at the final awards ceremony.
For the Winners
Award winners will be announced at an exclusive awards ceremony held at the The Principal Manchester hotel on Thursday 15th November 2018. 

Winners will receive a profile in the MEN, emphasising the wealth of innovation and business excellence within your company, along with significant press coverage and a tailored media package to highlight your company throughout the year.
Contact Us for more information about the awards and to request an information pack.

The 2018 MEN Business of the Year Awards application closing date is 6th April 2018, for more information about the Awards contact Jennifer Thorn at jennifer.thorn@robertwalters.com
* This award is open to businesses with a turnover over £25m, a substantial operation within Greater Manchester but without a Head Office in the region.
** Must be trading 3 years or less to be eligible
*** No shortlist, winner chosen by judges' discretion from all shortlisted businesses